Touch panel, Touch Screen with Flexible PCB application
China Flex PCB Manufacturing, Shenzhen Flex PCB Manufacturer, Making Flex Circuit boards
Flex PCB Contract manufacturer, PCB Fabrication, Turnkey assembly services
Buy Flexible Print circuit board, customer: /USA/UK/Canada/South Africa...

Flex PCB Supplier Shenzhen, China, Flex PCB Manufacturer, Turnkey services
PCBSINO is the Top 5 PCB manufacturer company in China.
PCBSINO do rapid Flexible PCB Prototype within. we can make Flexible Print circuit boards and Rigid circuit boards, Flex and Rigid Flex PCB, single side, double side, multilayer Flexible print circuit board
PCBSINO making many type electronic product for our customer, Our turkey services team can source original components part for your project(Digikey/Mouser/RS...), senior Electronic engineer will follow each step of the production to solve any PCB problem and our team will do final function test in PCB house.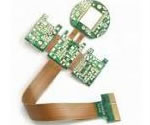 | | | |
| --- | --- | --- |
| Flex PCB | | Rigid FlexPCB Rapid Prototype |
| Flex PCB | | prototype of Flex PCB |
| Flex Prototype | | Rigid-Flex PCB Rapid Prototype China, |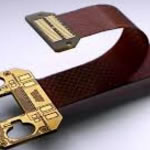 | | | |
| --- | --- | --- |
| Turnkey Services | | Turnkey Flex PCB Assembly Services, |
| PCB assembly | | Print circuit board Manufacturing, Turnkey assembly |
| PCBA Assembly | | SMT Assembly, EMS/OEM supplier China |
Touch panel, Touch Screen with Flexible PCB application
Touch panel, Touch Screen with Flexible PCB application
Reliable Solutions Where it Counts
The membrane switch manufacturing corporation specializing in the field of electronic assemblies for OEM/ODM clients
Touch screen Manufacturer
Elcom Design is a Taiwan-based manufacturer of touch screen, membrane switch, flex PCB and silicone keypad.
All products is manufacured by state-of-the-art manufacturing plants throughout Asia. Paired with our extensive research and development group, we provide precise, accurate and experienced engineering and graphics design capabilities to meet the standards and desires of your business. We are certified to ISO 9001:2000 and our materials are RoHS compliance tested, further proving the quality worksmanship of our products.

As a leading flex PCB and touch screen supplier, we have been guided by our vision and commitment to quality, efficiency, and reliability. We provide value to our customers by delivering the highest quality products in the shortest allotted time. We are dedicated to fostering a mutually beneficial partnership as well as satisfaction for every one of our clients. Furthermore, our experience with myriad companies from around the globe allows us to better understand and cater to the specific needs of your business.

The quallity of product and services provided by Elcom Design earned its position as the ideal provider of membrance switch, touch screen pancel, flexible PCB and silicon-rubber keypads in the international market.
Elcom Design is your most reliable touch screen supplier in the industry.

Key Specifications/Special Features:
Flex materials:
Single-sided copper clad: 1 mil PI, 1/2 oz, RA copper
Rigid FR4 materials: 0.6mm FR4, 1/2oz copper
Cover layer: 1 mil PI/25um adhesive
Soldermask: LPISM
Surface finishing: electro-less nickel immersion gold plating
Outline: routing + V-cut
100% electrical tested
Quick turn sample and production lead-time
Quotation within 24 hours
Prototype lead-time:
Single side: 2 days
Double-sided/bare back: 4 days
Rigid-flex/split flexes/other multilayer: 6 days
Mass production lead-time: <2 weeks (includes tooling fabrication)
Volume flexibility: high-mix low-volume
Shipping Information:
FOB Port: Xiamen Lead Time: 12 - 14 days
Main Export Markets:
AsiaAustralasiaCentral/South AmericaEastern EuropeMid East/AfricaNorth AmericaWestern Europe
Any third-party trademarks or images shown here are for reference purposes only. We are not authorized to sell any items bearing such trademarks.
Payment Details:
Payment Method: Telegraphic Transfer (TT,T/T)
Primary Competitive Advantages:
Quality ApprovalsServiceSmall Orders AcceptedCountry of OriginExperienced StaffGreen ProductPriceProduct FeaturesProduct PerformancePrompt Delivery
Contact Supplier
Flex Plus (Xiamen) Co. Ltd
Address: No. 568 Tieshan Road, Guannan Industrial Zone, Jimei District, Xiamen, Fujian, China (361023)
Tel: (86 592) 6388002 Ext : 8002 (86 592) 6388279
Fax: (86 592) 6388111 / (86 592) 6388123
Homepage Address: http://www.globalsources.com/flexplus.co
Other Homepage Address: http://www.flex-plus.com/en/index.aspx
Send your inquiry direct to this supplier

Please type in English.
Continue

* In some jurisdictions, company names and addresses are registered in Chinese only.
Product Categories from this supplier
All categories - 548 productsAccess control keypads - 1 productDouble-sided flexible PCBs - 222 productsFlexible PCBs - 56 productsMultilayer flexible PCBs - 29 productsRigid-flex PCBs - 63 productsSingle-sided flexible PCBs - 90 productsSplit flexible PCBs - 86 productsUltrathin PCBs - 1 product

The "Transparent" Membrane Switch
What is a Touch Screen?
touchscreens
A touch screen (also called a touchscreen or touch panel) is a visual display controlled either by a stylus/pen or by one or more fingers, using single or multi-touch gestures. The touch screen enables the user to interact directly with the display's content, instead of using a mouse, touchpad or other device.
Originally designed for use in industrial applications, touch screens are now being used everywhere from warehouse inventory controls to restaurant order entry. More and more we see touch screens being adapted to our personal lives.
Touch screens help provide a good method by which we can utilize nested programs within electronic devices. No longer are we confined to the limited number of discrete buttons found on conventional membrane switches. With touch screens used in combination with high-resolution digital displays and nested programming we have literally millions of switch options available at the touch of a finger.
Pannam offers both custom-designed and standard-size resistive touch screens, which can be integrated into a fully-featured user-interface assembly with a variety of components and input technologies. All Pannam touch screens are made of the highest quality glass and hard-coated polyester, making them extremely scratch and chemical-resistant.
Let Pannam Integrate Your Touch Screen into a Custom User-Interface

Product Description
ITO Touch Panel is an interactive input device integrated onto electronic display. It can be divided into resistive touch panel and capacitive touch panel by signals output from controller.
We can fulfill both single touch and multi-touch on either resistive or capacitive touch panel, so to provide users more performance.
Product Type
■Resistive touch panel ( 4-wire 5-wire & 8-wire), multi-touch resistive touch panel
※ Normal 2-layer structure: ITO Film + ITO Glass
※ Touch Lens is divided into following:
3-Layer :lens + ITO Film + ITO PC
lens + ITO Film + ITO Glass (Chemically Strengthened)
4-Layer :lens + ITO Film + ITO Film + PC
lens + ITO Film + ITO Film + CS Glass
Supporting plate :PC,ITO PC,ITO glass (Chemically Strengthened) , CS Glass

Flexible Circuit Manufacturing

Giltronics Associates Inc. continues to be an innovator in the field of Flexible Printed Circuit manufacturing. Utilizing proprietary processes and advanced facilities, Giltronics designs and produces Printed Circuit Boards, Flexible Printed Circuits and Value-Added PCB Assemblies. Our Flex Circuits are lightweight, compact, and fit easily into 3 dimensional packaging. They also offer improved thermal management and can support high signal speeds. Our Flexible Circuit products are widely utilized in applications for the automotive, telecommunication, computer, medical, industrial and consumer industries. Our Flexible Printed Circuit offerings include Single-Sided FPC, Double-Sided FPC, Multilayer FPC, Rigit-Flex Printed Circuit Boards, and Flexible Printed Circuit with Assembly.


Flexible electronics, also known as flex circuits, is a technology for assembling electronic circuits


by mounting electronic devices on flexible plastic substrates, such as polyimide, PEEK or transparent conductive polyester[1] film. Additionally, flex circuits can be screen printed silver circuits on polyester. Flexible electronic assemblies may be manufactured using identical components used for rigid printed circuit boards, allowing the board to conform to a desired shape, or to flex during its use. These flexible printed circuits (FPC) are made with a photolithographic technology. An alternative way of making flexible foil circuits or flexible flat cables (FFCs) is laminating very thin (0.07 mm) copper strips in between two layers of PET. These PET layers, typically 0.05 mm thick, are coated with an adhesive which is thermosetting, and will be activated during the lamination process. FPCs and FFCs have several advantages in many applications:

• Tightly assembled electronic packages, where electrical connections are required in 3 axes, such as cameras (static application).
• Electrical connections where the assembly is required to flex during its normal use, such as folding cell phones (dynamic application).
• Electrical connections between sub-assemblies to replace wire harnesses, which are heavier and bulkier, such as in cars, rockets and satellites.
• Electrical connections where board thickness or space constraints are driving factors.
Applications
Flex circuits are often used as connectors in various applications where flexibility, space savings, or production constraints limit the serviceability of rigid circuit boards or hand wiring. A common application of flex circuits is in computer keyboards; most keyboards use flex circuits for the switch matrix.

How do you reduce your Printed Circuit Board (PCB) cost and streamlined manufacturing process?

In LCD fabrication, glass is used as a substrate. If thin flexible plastic or metal foil is used as the substrate instead, the entire system can be flexible, as the film deposited on top of the substrate is usually very thin, on the order of a few micrometers.

Organic light-emitting diodes (OLEDs) are normally used instead of a back-light for flexible displays, making a flexible organic light-emitting diode display.

led-flex-pcb
Most flexible circuits are passive wiring structures that are used to interconnect electronic components such as integrated circuits, resistor, capacitors and the like, however some are used only for making interconnections between other electronic assemblies either directly or by means of connectors.

In the automotive field, flexible circuits are used in instrument panels, under-hood controls, circuits to be concealed within the headliner of the cabin, and in ABS systems. In computer peripherals flexible circuits are used on the moving print head of printers, and to connect signals to the moving arm carrying the read/write heads of disk drives. Consumer electronics devices make use of flexible circuits in cameras, personal entertainment devices, calculators, or exercise monitors.

Flexible circuits are found in industrial and medical devices where many interconnections are required in a compact package. Cellular telephones are another widespread example of flexible circuits.

Flexible solar cells have been developed for powering satellites. These cells are lightweight, can be rolled up for launch, and are easily deployable, making them a good match for the application. They can also be sewn into backpacks or outerwear.[2]

Flexible circuit structures
There are a few basic constructions of flexible circuits but there is significant variation between the different types in terms of their construction. Following is a review of the most common types of flexible circuit constructions

■Surface capacitive touch panel、multi-touch capacitive touch panel (unsingle-layer capacitive touch panel & single-layer capacitive touch panel)
※ unsingle-layer capacitive touch panel structure :
lens + ITO Film + ITO Film
lens + ITO Film (Single multipoint)
※ single-layer capacitive touch panel structure :
lens + ITO Film

Touchscreen
While Pannam can supply you with a standalone custom-designed or off-the-shelf touch screen, our core competency is the integration of your touch screen into a complex, feature-rich user-interface assembly. Pannam will also integrate a touch screen from a supplier of your choosing, if you prefer.
Pannam's advanced fabrication capabilities and network of qualified suppliers enables us to source all the sub-components needed to successfully complete your project. The result is that you work with one dependable partner, saving you valuable time and money, while decreasing time to market. In addition to the touch screen, technologies and components you may consider for incorporation into your assembly include:
Membrane switch keypads
Silicone rubber keypads
Printed circuit board controller electronics – rigid (PCB) and flexible (FPC)
Rigid support back panels (aluminum, stainless steel, acrylic, FR4, etc) with PEM mounting hardware
Bezels, enclosures, housings
Advanced printing capabilities for high-resolution images and half-tone effects
Backlighting options (LEDs, optical fibers, electroluminescent)
Nameplates & labels for logos, branding, instruction, rating
Bar Coded nameplates and labels for asset tracking – 2D and 3D bar codes

Quick Details
Place of Origin:
Guangdong, China (Mainland)
Brand Name:
FC-PCB
Model Number:
FC-PCB
Base Material:
Aluminum
Copper Thickness:
1oz
Board Thickness:
1.6mm
Min. Hole Size:
0.1mm
Min. Line Width:
0.1mm
Min. Line Spacing:
0.1mm
Surface Finishing:
Lead free HAL
Packaging & Delivery
Packaging Details
Vaccum package and standard carton outside
Delivery Time
1-2weeks
Specifications

Efficient Quotation,Strict Production,Reliable Quality
Approval: UL,ISO9001
Fast Material Purchase & Fast Delivery

Your Source for Printed Circuit Board Manufacturing & Assembly

Our Expertise
Leading Manufacturer & Designer of Custom-built and Standard Electronic Interfaces
PRINTEC is a leading manufacturer and designer of custom-built and standard electronic interfaces. We manufacture Membrane Switches, Flexible Printed Circuits, Touch Screens, Silicone Rubber Keypads, IMD/IML & Plastics, Graphic Overlays, Sensors, Sub-Assemblies. We pride ourselves in delivering our customers and clients the best Quick-Turn Prototype service in the industry.

Fully-owned and self-contained facility
In-house Engineering
Manufacture Custom Designs
Quick-Turn Prototypes

industrial supplies, computers & pc peripherals production-(1) touch panels for pda/ personal computer/ home appliance/ handheld devices/ industrial personal computer (ipc)/ pos system (kiosk)/ public information booth/ public tickets booking machine/ global positioning system (gps)/ gaming- standard digital and analog ( resistive)/ matrix touch panel, AMR ( analog matrix resistive) multi touch panes, surface and projected capacitive touch panel, IR ( infrared) touch panel, multi touch panel, touch screen monitor, touchscreen monitors, monitor touch, monitor touch screen, multi touch monitor, touch panel monitor, screen touch panel, touchpanel, monitor touchscreen, multitouch monitor, touch screen panel price. (2) silicone ( silicon) rubber keypad- elastomeric keypads. (3) flexible printed circuits- flex pcbs ( printed circuit boards), printing circuit boards, flexible pcb, flexible circuit board, circuit board, flexible pcb board, pcb manufacturing, circuit board manufacturing, circuit board printing, cheap pcb, pcb board, double sided & multi-layers type FPC, flexible electronics, rigid flex, flat flexible cables. (4) membrane switch- membrane electrical switches design, graphic overlays, p+r keypad, membrane conductive keyboards, rs232/ usb/ ps2 controllers, custom membrane switch, custom membrane switches, membrane switch and panel, membrane switch keypad, tactile membrane switch, rubber membrane switch, flexible membrane switch, custom membrane keypads. (5) touch panel controllers, touch screen controller. (6) touch pens- pda/ smart phone/ iphone/ ipad/ HTC stylus, capacitive & resistive touch screen styluses. (7) 5 wires touch panel lcd screens/ displays/ monitors, touch screen kits, membrane keypad, membrane switch, membrane switches, flex circuit, flexible printed circuit, flat flexible cable, rigid flex, flexible electronics, flex circuit manufacturer, touch panel, touch panels, touch screen manufacturers, touch screen kit, touch lcd screen, membrane keypad, membrane switch, membrane switches, flex circuit, flexible printed circuit, flat flexible cable, rigid flex, flexible electronics, flex circuit manufacturer, touch panel, touch panels, touch screen manufacturers, touch screen kit, touch lcd screen.

THE TECHNOLOGY WITHIN TOUCH PANELS
By Epec Engineered Technologies


In quarter 3 of 2013 alone Apple sold 31.2 million iPhones. It's safe to say that there are millions upon millions of end products that use touch panels for user navigation. We've come a long way in technology but how do these touch panels actually work?


Resistive Touch Panels

Today there are over 20 different technologies that revolve around touch panels. A common type of touch panels are resistive touch panels (RTPs) which in 2012 made up approximately 26% of the market. These work by combining two conductive electrode layers separated by very small transparent insulation spacers also known as spacer dots. When pressure is applied from a finger or stylus it brings the two layers into contact (See Figure 1). This results in a drop in voltage at the contact point which is then detected by a controller. There are three types of resistive touch panels each with their own unique attributes, 4-wire, 5-wire, and 8-wire.

Contact being made to Resistive Touch Panel
Figure 1: Contact being made to Resistive Touch Panel.

Although there are three different types of resistive touch panels each work under the same principle, applied pressure brings two conductive layers together. The 4-wire construction consists of two separate layers; one layer carries the X and the other that carries the Y. A touch (applied pressure) will bring the two layers together and the contact point will then be calculated. The disadvantage of a 4-wire is if the top layer becomes scratched or ripped the X coordinate will no longer function and will need to be replaced. A 5-wire touch panel is constructed with a film that is suspended over the top layer and voltage is simultaneously measured at each corner. When a user touches the top surface it becomes in contact with the bottom layer causing a change in resistance which would then be calculated by the controller. Since the top layer is acting only as a probe it will still function if the top surface becomes scratched or torn unlike the 4-wire making it a more durable design.

Company Profile About Us
established in the 1986 as a leading manufactory located in the Asia Technology Center Taiwan in producing a full range of Membrane Keyboard Switch, Graphic Keyboard Overlay, Printed Circuit Board (PCB), Flexible Printed Circuit (FPC), Touch Screen Panel and Silicone Rubber Keypads etcs. are fully of custom- designed keyboards for our world-wide Customers.

The last type is the 8-wire and this is based on the 4-wire technology principle by adding an additional 4-wire set. Having the additional set doubles the level of electrodes and in turn will increase the overall accuracy and reduces drifts so you won't have to recalibrate as much as you would with a 4 or 5 wire touch panel. The general benefits of resistive touch panels include lowest costs in comparison to other types of touch panels. Additionally they offer low power consumption and are pressure actuated with a finger, gloves, stylus etc. RTPs are also resistant to external factors such as water and dust so if the end product were to be used in an outdoor application or in a machine shop it won't create a false actuation. Here are some limitations to consider when deciding whether or not RTPs are suitable for your application. You may be more familiar with multi-touch panels but the standard for resistive touch panels is one-touch. There are some controller companies working on multi-touch technology with resistive touch panels but again, it's not the standard.

was designed specifically for touch screen market and is capable of scanning large variery of products and applications. Phoenix Touch can scan minimum 30 µm line/space width of conductive traces on touch screen panels and is suitable for all types of designs.

The system's new optical technology Microlight™ provides flexible light coverage by combining superior image with customizable detection requirements.

Equipped with the state-of-the-art image acquisition and advanced software capabilities, the Phoenix product family has proven exceptional detection combined with a well- balanced, non-critical defects rate.

Another limitation is the relatively low light transmission which approximately runs between 76 - 82% so if your graphics within the end product is a priority you may want to reconsider another type of panel. The touch life is lower for resistive touch panels because they use ITO film as the conductive material which is less durable than other options. Repeated pushing and selecting over time will create fractures and can degrade the touch panels' ability to operate. With a 4-wire and 8-wire expect 1 million actuations in one location because they both share the same technology. The 5-wire will allow 10 million actuations. The standard sizes for all range from 2.8" – 21" with additional custom sizes available.


Infrared Touch Panels

Another type of touch panel, are the infrared touch panels (ITPs). Infrared technology consists of infrared LEDs (Light emitting diode) and light sensors that are placed on the perimeter of the bezel. LEDs transmit beams of light that run parallel to the assigned light sensor create a light grid. Anything that disrupts the light or reduces the light such as a finger or stylus will register a touch (See Figure 2); the controller will distinguish where contact was made.

Global Support
Manufacture in low-medium volumes
Quality Control Department
Certified in Medical & Automotive

LED Star board PCB, led light circuit boards, Aluminium PCB Manufacturer

FC Electronics provides PCB prototype fabrication and PCB production capabilites with no limits!We produce a wide range of aluminum pcb which used in LED technologies

LAYER STACK UP:
1. Circuit layer: the equivalent of an ordinary PCB,copper thickness from 1oz to 4oz.
2. Insulation layer: Insulation is a layer of thermal insulating material with low thermal resistance.Thickness: 0.003 "to 0.006" inch is the aluminum pcb core technology.
3. Based Layer: a metal substrate,usually aluminum or copper may be chosen.





For furhter information, please feel free to contact us, www.pcbsino.com