Cheap and Fast !! 24 hours is for Double side PCB Prototype
Cheap and Fast !! Fr4 Rigid PCB Rapid Prototype China, quick turn Prototyping, quote online
Cheap and Fast !! Fr4 Rigid PCB Manufacturer China, 24 hour Prototype
Cheap and Fast !! Fr-4 PCB Fast PCB,Fast Prototype,Shenzhen,China/USA/UK/India/South Africa

One day for PCB prototype!! 2-3 days shipping to USA, Europe!! Door to Door
Cheap and Fast !! Fedex//DHL//TNT//UPS.

Express PCB prototype,Express Delivery
Express Delivery
24 hour turnaround time on double-sided PCB's,
2-4 day turn available up to ten layers; over
ten layers can be done in one week. To quicken
the cycle time of new product introduction,
lower costs and take initial market share,
PCBSINO make custom order rapid PCB prototype to satisfy your requirments.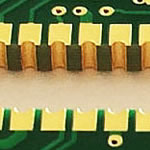 | | | |
| --- | --- | --- |
| Cheap and Fast !! | | Rigid PCB Rapid Prototype,24 hours |
| Cheap and Fast !! | | prototype Lower to 15USD ! |
| Cheap and Fast !! | | Fr4 Rigid PCB Rapid Prototype China, |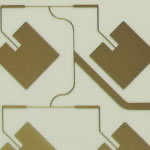 | | | |
| --- | --- | --- |
| Rapid Prototype | | low cost prototype quick turn |
| Rigid PCB | | Rigid PCB Rapid Prototype,24 hours |
| Fr4 PCB | | Shenzhen,China/USA/UK/India/South Africa |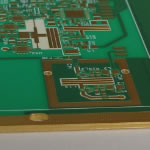 | | | |
| --- | --- | --- |
| PCB Prototyping | | Fr4 Rigid PCB Rapid Prototype China, |
| Quick Turn | | quick turn Prototyping, |
| Rigid PCB | | Fr-4 PCB Fast PCB,Fast Prototype |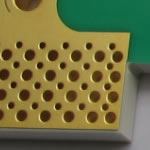 | | | |
| --- | --- | --- |
| PCB Prototyping | | quick turn Prototyping, |
| Fast PCB | | Rigid PCB Manufacturer China, |
| Quick Turn | | Carbon/Silver Ink Printing or Gold-plated Surface |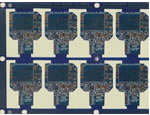 | | | |
| --- | --- | --- |
| Flexible | | Rigid PCB Manufacturer China, |
| Treatment | | quick turn Prototyping, |
| Aplication: | | quote online |
Cheap and Fast!! Basic Info
Cheap and Fast!! Basic Info
Model NO.: Fr4 Rigid sample PCB
Dielectric: FR-4
Application: Custom order
Mechanical Rigid: Rigid
Base Material: Fr4, Copper
Brand: ITEQ/Shengyi/ Grace/Kb/Nanya
Special Material: HDI, Impedance Control
Minimum Hole: 0.2mm
Copper Thickness: 1oz
Accreditions: ISO9001/UL/SGS/RoHS
Trademark: E358512
Origin: Shenzhen, China
Type: Rigid Circuit Board
Material: Fiberglass Epoxy
Flame Retardant Properties: V0
Processing Technology: Electrolytic Foil
Insulation Materials: Epoxy Resin
Surface Finish: ENIG/Immersion GOld/Gold Plating/HAL
Board Thickness: 0.4-1.6mm
Inner Layer Line Width/Space: 3.5/4mil
Layer Counts: 1-16
HS Code: 853400900, 853400900
Transport Package: Vacuum Package in Cartons
prototype pcb cheap
circuit board prototyping
quick turn pcb prototype
rapid pcb prototype
rapid prototype pcb
prototype pcb fabrication
prototype pcb supplier
rapid prototyping pcb
pcb prototype service
prototype pcb manufacturer
china pcb prototype
pcb prototype company

PCBSINO Technology Prototype Sample PCB Options:
PCBSINO Technology Prototype Sample PCB Options:
Rapid Prototype Rigid PCBs with up to 48 layers
Rigid-Flex PCBs up to 14 layers
Alu core, also plates-through
Ultra-Fineline
Laser Direct Imaging (LDI)
Microvias from 75µm
Blind- and Buried-Vias
Laser-Vias
Via Plugging / Stacking
All technical Options
Metallized half-holes
Thin laminates from 50µm core
Custom layer buildup
Sandwich buildups
Plated-through slits
Thick copper
PCB thickness up to 7mm
Z-axis milling
Impedance control
Special colors & -lacquers


For furhter information, please feel free to contact us, www.pcbsino.com