China PCB Manufacturing, Shenzhen PCB Manufacturer, Making Circuit boards fabrication
PCB Assembly Services in China, Electronic Manufacturing Factory/Company, EMS/OEM SMT House
Print circuit board PCBA turnkey Services, customer: /USA/UK/Canada/South Africa...

PCB Supplier Shenzhen, China, PCB Manufacturer, Turnkey services
PCBSINO is the Top 5 PCB manufacturer company in China.
PCBSINO make rapid Prototype within 24 hours. Flexible Print circuit boards and Rigid circuit boards, like FR4, High TG FR4, Rogers 4003, 4350,Al Aluminum metal Core MCPCB, Al2O3 Ceramic,Taconic,Halogen Free material, CEM-3, Fr2, CEM-1, CEM-2, 94VO, Rogers HF material, Polymide,Flexible PCB FPC etc.
PCBSINO making many type electronic product EMS assembly for our customer, Our turkey services team can source original components part for your project(Digikey/Mouser/RS...), senior Electronic engineer will follow each step of the production to solve any production problem and our team will do final function test in PCB house.
PCBA assembly, SMT and wave soldering, function test ...
we can do SMT assembly and wave soldering, 6 SMT line working all the day for 24 hours to make sure customer's boards can come out quickly. customer can supply components part to us, or we can procure it from distributor. after PCBA finish will do AOI test, BGA X-Ray test and function test.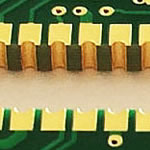 | | | |
| --- | --- | --- |
| Express PCB | | Rigid PCB Rapid Prototype,24 hours |
| Fr4 PCB | | prototype Lower to 15USD ! |
| Rapid Prototype | | Fr4 Rigid PCB Rapid Prototype China, |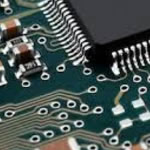 | | | |
| --- | --- | --- |
| Turnkey Services | | Turnkey PCB Assembly Services, |
| Turnkey services | | Print circuit board Manufacturing, Turnkey Services |
| Turnkey Assembly | | Through Hole PCB components wave soldering Assembly |

For furhter information, please feel free to contact us, www.pcbsino.com