iPhone8 and mobile Wireless charging Flex PCB application
China Flex PCB Manufacturing, Shenzhen Flex PCB Manufacturer, Making Flex Circuit boards
Flex PCB Contract manufacturer, PCB Fabrication, Turnkey assembly services
Buy Flexible Print circuit board, customer: /USA/UK/Canada/South Africa...

Flex PCB Supplier Shenzhen, China, Flex PCB Manufacturer, Turnkey services
PCBSINO is the Top 5 PCB manufacturer company in China.
PCBSINO do rapid Flexible PCB Prototype within. we can make Flexible Print circuit boards and Rigid circuit boards, Flex and Rigid Flex PCB, single side, double side, multilayer Flexible print circuit board
PCBSINO making many type electronic product for our customer, Our turkey services team can source original components part for your project(Digikey/Mouser/RS...), senior Electronic engineer will follow each step of the production to solve any PCB problem and our team will do final function test in PCB house.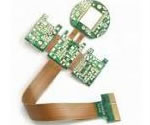 | | | |
| --- | --- | --- |
| Flex PCB | | Rigid FlexPCB Rapid Prototype |
| Flex PCB | | prototype of Flex PCB |
| Flex Prototype | | Rigid-Flex PCB Rapid Prototype China, |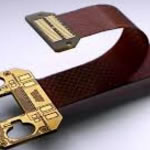 | | | |
| --- | --- | --- |
| Turnkey Services | | Turnkey Flex PCB Assembly Services, |
| PCB assembly | | Print circuit board Manufacturing, Turnkey assembly |
| PCBA Assembly | | SMT Assembly, EMS/OEM supplier China |
iPhone8 and mobile Wireless charging Flex PCB application
iPhone8 and mobile Wireless charging Flex PCB application
Apple is expected to announce three new iPhones next month, the radically redesigned OLED iPhone '8' and two modest updates to the existing iPhone 7 and iPhone 7 Plus models, colloquially referred to as '7s' phones. One of the flagship new features for the lineup will be wireless inductive charging support across the board.

Images of the purported component that powers this feature for the iPhone 8 have surfaced on Weibo today. This part will sit beneath the glass back of the device and enables the inductive power transfer. More photos below …



The iPhone 8, the iPhone 7s and iPhone 7s Plus (or whatever Apple ends up naming them) will all feature new industrial design with glass backs, which helps make the wireless charging feature possible.

It's worth reiterating that the new inductive features are optional extras; Apple will still be including a Lightning port for those that want to continue charging with a cable.

iPhone 8 Release Date, Specs & Prices: iPhone 8 Release Date – When Can You Buy It?
Oh dear me, this is starting to get more than a little bit irritating. According to allegations made by a new report much of what you'll read below regarding the release date isn't accurate. Apparently, despite boatloads of leaks showing the "finished" iPhone 8 and multiple reports that the handset has now gone into mass production (with many of the live photo leaks apparently coming from that switch to mass production) the iPhone 8's back panel design is "not finalized" and the release may be delayed until November 2017. This is from the lips of Apple suppliers speaking to The Korea Herald.

"The iPhone's rear design has not yet been finalized. We are still awaiting Apple's final decision before shipping parts," said the source. Apparently this might explain why some of the leaked images and details are still contradictory over whether the handset has a fingerprint scanner and where, precisely, it's located.

"Apple's top brass recently approved the September launch of two LCD models, but the OLED iPhone launch is likely to be delayed to November," the source said. Apparently Apple is still yet to receive many of the OLED panels ordered from Samsung as well.

"The fact that Samsung's manufacturing lines are not running at full capacity at the moment hints at the delay of the OLED iPhone launch," they added.

At this point we find this highly dubious, but thought it worth reporting anyway on the off-chance it proves correct.

However, according to JP Morgan's analysts in an earlier report, the iPhone 8 will arrive on time. The handset was rumored to be delayed before, said to be launching as late as October/November, but the firm's analysts have suggested this isn't the case.

The OLED iPhone 8 – JP Morgan calls it the iPhone Pro – will be available in limited quantities at launch, however, with production ramping up massively in October in order to satisfy the demand for the handset during Q4 (AKA the busiest time of the year for iPhone sales).

"Our total iPhone shipments estimate for FQ4 is now 42.2 million, reduced from our prior 49.5 million forecast. Our FY18 iPhone shipments estimate is now 270.2m, up from our previous estimate of 262.9 million," noted the analysts.

Another source has piled on saying the iPhone 8 is now in production; Twitter source @OnLeaks said, "Right on time! As expected, #iPhone8 mass production just started what means first genuine components should therefore start leaking soon..."

According to new reports out of Asia, all three of the new 2017 iPhones - the iPhone 7s, iPhone 7s Plus, AND iPhone 8 - have now gone into production in Apple's partner factories. Twitter source Benjamin Geskin said that a Foxconn factory in Zhengzhou has begun production. He asserts that the iPhone 8 will not see the previously predicted delays. Currently the handsets are in "trial production" of 200 units per day. He also adds that the in-screen Touch ID fingerprint scanner is apparently working as intended, which is something of a surprise considering recent renders indicated it had been moved into the power key.

Another report from Macotakara indicates that the iPhone 8 will hit retail in October-November - this is when it'll start shipping, and allegedly in limited numbers. However, it will still be launched officially alongside the iPhone 7s series in September. Word is that the iPhone launch will be some time between September 7 and September 9. The other phones, not the iPhone 8, will land with retail soon after, possibly September 17.

The report also says that the iPhone 8 won't feature a fingerprint scanner embedded in the power key, contrary to earlier reports, but also adds that the in-screen scanner is also unlikely. Quite where the Touch ID will end up is anybody's guess. It seems that either Apple will put the scanner on the back, or it'll just be omitted altogether, perhaps in favour of that rumoured 3D face scanning tech. The source also mentions an iris scanner, and shows one in an included picture.




UBS analyst Steven Milunovich has waded into the iPhone 8 rumour mill with his predictions for how much the iPhone 8 will cost once it lands later on this year.

According to Milunovich, the top of the line, 256GB iPhone 8 will indeed top out at $1070, making it the most expensive iPhone ever released. The lower-storage models, however, will retail for less with prices likely starting at $870.

"Earlier this month," notes 9to5Mac, "Goldman Sachs analyst Simona Jankowski predicted that the iPhone 8 will cost $999 for 128GB and $1,099 for 256GB. The discrepancy in pricing between Milunovich and Jankowski could be related to differing storage amounts, with the former perhaps anticipating a 64GB model while the latter predicts a 128GB base."

This means the handsets are available in store for the busiest shopping period of the year in the run up to Christmas.

However, multiple sources are now claiming that Apple's iPhone 8 – the one you'll want – will be delayed this year. It won't be a massive delay; most sources are suggesting a couple of weeks after the release of the iPhone 7s and iPhone 7s Plus which would mean it'd land in stores during late-October, early November.

The word comes via FudZilla, reporting on comments made by alleged Foxconn insiders - Foxconn, you may recall, is one of Apple's main manufacturing partners in China. According to these tipsters, Apple has only placed orders for the iPhone 7s and iPhone 7s Plus, it hasn't placed any orders, with Foxconn at least, for iPhone 8 production.

"The source also goes on to explain that packaging materials for the new iPhones should start arriving at Foxconn in the last week of June. These could hold extra info on the matter," reports GSMArena.

Analysts from Deutsche Bank have now thrown their hat into the ring and are also backing up KGI Securities with the assertion that the iPhone 8 will be delayed. However, their suggestion, in a report cited by BusinessInsider, is that the OLED-equipped iPhone will not arrive until 2018. Again, the cause of the delay is thought to be component shortages, chiefly the OLED panels themselves, although it's believed other new rumoured components for the camera and face scanner technology could also be in short supply.

Drexel Hamilton analyst Brian White is the source of some new latest release date info. The analyst discussed the delays and some of the iPhone's exciting features in a note to investors, which was snapped up by BGR.

"First off, our smartphone contact believes the 3D sensing technology and OLED displays will only be offered with the 5.8-inch iPhone 8," White wrote in a note to clients. "However, our contact strongly believes the 5.8-inch iPhone 8 will be delayed by several weeks due to challenges around the 3D sensing technology but still in time for the December holidays. This is not the first time that we have heard about a potential delay with a new iPhone; however, our contact was so emphatic about the delay that we are taking this data point more seriously. Since it is only April, this situation could improve."

The analyst added, "Essentially, our contact believes customers will be able to pre-order the new 5.8-inch iPhone 8 along with the 4.7-inch and 5.5-inch iPhone 8 in September; however, the 5.8-inch iPhone 8 will not be available for delivery until several weeks later. The 3D sensing capability is important to Apple and has a host of use cases outside of AR. For example, 3D sensing will allow a user to open their iPhone with their face in a secure manner (cannot be tricked with a photo) and approve payment on Apple Pay, while potentially negating the need for proximity sensors that are used when holding the iPhone near one's ear. Our contact believes approximately half of the new iPhone 8 shipment volume will go toward the 5.8-inch version."

Another report from local Chinese sources, cited by DigiTimes. It says that the iPhone 8 mass production is on schedule. There won't be a delay, it suggests, and Apple will reveal the iPhone 8 in September 2017 with a view to it hitting the market by October.

"Upstream to downstream suppliers in the iPhone supply chains, including Taiwan Semiconductor Manufacturing Company (TSMC), SLP (substrate-like PCB) makers Zhen Ding Technology and Kinsus Interconnect Technology, and battery supplier Simplo Technology, are ready to ramp up related iPhone parts starting June. TSMC will begin to fabricate the wafer starts needed for the production of A11 processors on June 10 and to deliver the chips in volume quantity in the second half of July, the report indicated."

Two firms, Interflex and Samsung Electro-Mechanics, are reportedly boosting their spending on production of flexible printed circuit boards (FPCBs) specifically for Apple's upcoming iPhones, including the "iPhone 8," which should be the first iPhone with an OLED screen.

The appeal of autonomous cars hinges on the safety they offer both drivers and passengers. As stated in our 2017 guide on the subject, you'd see a downturn in the number of accidents on the road. And as a 2015 report by the US Department of Transportation claimed, 94-percent of these accidents were caused by the driver.

Self-driving cars can also be programmed to obey Asimov's First Law, in that they will protect a human over and above anything else. For example, German safety experts recently determined that, when it comes to an autonomous car making a decision that could save a life, "the protection of human life always has the top priority."

In the face of such benefits, I feel I must look selfish for not entertaining the notion of owning one for the foreseeable future. I'm sure there will come a time — even if it's a generation away — where owning a car with no degree of autonomy will be seen as dangerous and irresponsible.

But when it comes to something like driving, I find it hard to think of the needs of the many over my own — and I don't want to completely give up driving.

Today we're learning that Apple recently purchased pricey production equipment for the flexible printed circuit board, a key part for its upcoming OLED iPhone that connects chips with key parts such as the display screen and camera.



The purchase, worth tens of millions of dollars, has raised questions in the industry. Apple doesn't own a production plant to install the equipment and more importantly it had planned to secure the parts, more widely called RFPCB, from three suppliers.



According to the Korean report, Apple is leasing the equipment to suppliers to make sure it can get the parts it needs. The source for the story stated that one of the three suppliers recently decided to back out because they felt a pinch on the tricky production and strict quality requirements along with low profitability.



The RFPCB is an upgraded version that is more difficult to make compared to the conventional rigid or flexible PCB. Apple will use the parts for the touch screen panel of the new iPhone, tentatively called iPhone 8.

Apple has reportedly struck a deal with wireless charging company Energous, which developed a wire-free charging solution dubbed WattUp RF capable of charging devices from up to four metres away (15-feet).

WattUp RF technology can be included in a wide variety of electronics, including smartphones, tablets, wearables, cameras, wireless keyboard, computer mice, remote controls, and more, according to the company.

As long as any of these devices are within four metres of the transmitter, the device will charge its battery – as if it was plugged into the wall socket.

VENIAMIN GESKIN • TWITTER
Ferrari is also reported to ship with a substantial internal redesign
The Radio Frequency (RF) system uses a similar system to wifi to deliver the safe wire-free charging solution.

Unlike the Qi charging pads used for phones like the Galaxy S7 Edge, WattUp RF will continue to charge your phone while it is in motion – as long as it never moves further than four metres away from the transmitter, of course.

According to Energous, up to 12 different receiver devices can be juggled by the system simultaneously.

So in theory, your Apple Watch, Apple Magic Keyboard and Mouse, iPhone 8 and iPad Pro could all be simultaneously charging whenever they are in the same room as a WattUp RF transmitter.

In early 2016, Energous teased it was working with a "tier one" consumer electronics company to implement the WattUp technology into consumer devices.

"To fill the loss, Apple is supporting the other two suppliers, both Korean, to beef up production," the sources said.



This year, Apple is expected to order 100 million units of RFPCB. While Korea's Interflex and Youngpoong Electronics share the orders, Apple is also seeking to find a new supplier in the country.



Sources say Korean suppliers will dominate Apple orders for some time considering their experience and know-how.

Driving as self-expression
To put it simply, I like to drive. I'm not an expert, by any means, but I enjoy the ebb and flow of traffic and the mechanics of maneuvering a vehicle. Empty roads, traffic, long stretches of highway or twisting country roads all represent the same kind of freedom I couldn't have until I was finally able to get my own car recently.

To be in your twenties and reliant on others for transport isn't a fun state, and having that freedom isn't something I'm willing to give up yet. There's a sense of control that comes from sliding behind the wheel that I just don't think will exist when cars are capable of doing all the work are the norm.

Sometimes I don't have a destination in mind when I'm behind the wheel. There's a joy in hitting the road with every intention of discovering, rather than just transporting. That's not to say an autonomous car would take that away — I have no doubt someone could retort that there's a way to program such a car with "wander" protocols, but it's not the same thing.

Driving also keeps me aware of the world around me. As pleasant as it sounds to kick back in my chariot and watch movies while I wait to arrive — which is bound to happen as cars become more about riders than drivers — the thought of it also sounds almost unbearably detached.

Korean site ETNews reports, via The Investor, that Apple bought production equipment for rigid flexible printed circuit boards (RFPCB) that should be used for manufacturing iPhone 8 parts. Apple itself doesn't have any production lines of its own, so it won't directly use the equipment, which is worth tens of millions of dollars. Instead, Apple will supply the units to two of the three companies that were hired to produce RFPCB parts for the iPhone 8.

Ming Chi Kuo has predicted that the iPhone 8 will squeeze a battery with a capacity to match the iPhone 7 Plus - 2,700mAH - into a chassis comparable to the iPhone 7. So we could see a significant battery life increase in the next generation of iPhones.

There's also the possibility that the new iPhone could feature two batteries. A leak of the alleged schematics for the iPhone 8, posted on Slashleaks, shows that the main board is smaller and that there are two batteries rather than just one. And IDC analyst Sean Kao claims the new iPhones will use new, smaller printed circuit boards that would allow for a more powerful battery.

Smartphone battery life is one of those things that everyone says is important, but you do wonder how much of a compromise the average Apple fan would be willing to make in return. As Jony Ive put it in an interview with the Financial Times, "With a bigger battery [the iPhone] would be heavier, more cumbersome, less 'compelling'."

Counterpoint Technology research director Neil Shah has said the introduction of cutting-edge features augurs well for Apple's much-anticipated "super cycle" for the iPhone 8, which will see a large base of iPhone 5s, 6 and 6s Plus users upgrade to the new models.
Taiwan Semiconductor Manufacturing Company (TSMC), the world's largest chip foundry, is expected to start production of Apple's A11 chip in July, according to Citi analyst Roland Shu.
Also ramping up preparations are Hong Kong-listed companies AAC Technologies, for miniature acoustic systems, and ASM Pacific Technology, for the active alignment bonding system used on camera modules.
AAC's estimated revenue exposure to the iPhone this year is up to 40 per cent, while TSMC is up to 25 per cent, according to Citi.

Apparently, a Taiwan-based company backed out of the deal, leaving two Korean companies to handle all of Apple's orders. The Taiwanese supplier reportedly pulled out of the deal as it wasn't happy with Apple's strict requirements and low profitability. It's unclear whether this production predicament will contribute in any way to the iPhone 8's launch delay.

The iPhone maker wants to make sure it'll have enough RFPCBs supply at hand, which is why it's supporting the two Korean firms with this pricey new equipment.

The RFPCB is an upgraded version that's harder to make than either flexible or rigid PCBs. Apple needs the part for the touchscreen panel of the iPhone 8, the report notes, and will need to build some 100 million RFPCB units this year alone.

I already miss enough by spending most of my life with my eyes glued to my smartphone. How much more would I miss if I didn't look out my car windows while cruising?

Samsung Electro-Mechanics is spending $88 million on expanding its plant in Vietnam, while Inteflex is planning to make a similar investment of its own, The Korea Herald said on Monday, quoting another Korean publication, The Bell. Apart from Samsung and Interflex, Apple is expected to source FPCBs from a third firm —BH —which also recently grew production in Vietnam.

Orders for Samsung and Interflex will allegedly be decided when production starts in April or May.

Ever had the need to download YouTube videos to your iPhone for later viewing? Maybe you want to watch some clips on your commute without burning through your cellular data? Perhaps you're a language or music teacher, and you want to keep teaching material offline, instead of relying on your pupil's Wi-Fi?

Today we're going to see how to use Apple's amazing Workflow app to download a YouTube video to your iPhone, then save it to your Camera Roll. And it's easy to pick another destination of your choice, including Dropbox, or a local app.

About 60 million OLED-equipped iPhones should be produced this year, representing 40 percent of new devices, the Herald said. Adoption is forecast to double in 2018, and by 2019, Apple is predicted to use OLED in all its new models.

The basis for the latter claim is unknown, but in recent years Apple has taken a policy of gradually migrating high-end features to cheaper models. The 4.7-inch iPhone 7, for instance, now includes optical image stabilization, something that was previously reserved for the 5.5-inch iPhone 6 Plus and 6s Plus.

In addition, a follow-up report by DigiTimes claims that Apple has now placed its orders for the iPhone 8's A11 chipsets. The order was apparently placed with TSMC, according to the publication's unnamed "industry sources".

"TSMC has begun 10nm chip production for Apple's next-generation iPhone 8 series, the sources said. Production was once affected by issues involving stacking components in the backend integrated fan-out packaging process, but they have already been solved, the sources said."

The OLED shortage rumour has re-emerged once again, now in late June. This time DigiTimes reports that industry insider tipsters have some specific numbers about how many iPhone 8 handsets Apple can realisitcally expect to produce due to the lack of OLED panels.

The word is that only a limited run of 3-4 million iPhone 8 smartphone handsets will be produced. To put that in some kind of perspective, the iPhone 6s and iPhone 6s Plus sold 13 million units (combined, but still) in their first three days on sale. Demand for the 10th anniversary iPhone 8 is expected to be high even by iPhone standards, so this 4 million figure at best is going to leave a LOT of disappointed consumers kicking their heels and waiting on more stock.

Or, y'know, getting annoyed and just going elsewhere...say Samsung or OnePlus.

Apple will sell its own first-party inductive charging pad that it sells as an additional accessory (it won't be bundled in the iPhone 8 box) but we have yet to see leaks or reports about what that looks like.

The wireless charging capability is expected to use the industry standard Qi technology rather than an Apple-proprietary system, so there's a good chance that third-party solutions will also work.






For furhter information, please feel free to contact us, www.pcbsino.com