national defense Rogers PCB aplication
China PCB Manufacturing, Shenzhen PCB Manufacturer, Making Circuit boards
PCB Contract manufacturer, PCB Fabrication, Turnkey assembly services
Buy Print circuit board, customer: /USA/UK/Canada/South Africa...

PCB Supplier Shenzhen, China, PCB Manufacturer, Turnkey services
PCBSINO is the Top 5 PCB manufacturer company in China.
PCBSINO do rapid Prototype within 24 hours. our rigid PCB like MCPCB and Rogers PCB, FR4, High TG FR4, Rogers 4003, 4350,Al Aluminum metal Core MCPCB, Al2O3 Ceramic,Taconic,Halogen Free material, CEM-3, Fr2, CEM-1, CEM-2, 94VO, Rogers HF material, Polymide, etc.
PCBSINO making many type electronic product for our customer, Our turkey services team can source original components part for your project(Digikey/Mouser/RS...), senior Electronic engineer will follow each step of the production to solve any PCB problem and our team will do final function test in PCB house.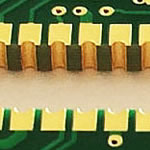 | | | |
| --- | --- | --- |
| Express PCB | | Rigid PCB Rapid Prototype,24 hours |
| Fr4 PCB | | prototype Lower to 15USD ! |
| Rapid Prototype | | Fr4 Rigid PCB Rapid Prototype China, |
| | | |
| --- | --- | --- |
| MCPCB | | MCPCB Manufacturer China, Shenzhen |
| Aluminum PCB: | | Aluminum Metal Core PCB manufacturing, Fabrication |
| Aluminum PCB: | | single side, double side MCPCB, 0.5-5mm or more |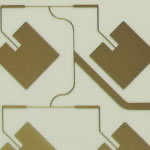 | | | |
| --- | --- | --- |
| Rogers 4350B | | Rogers 4350,Rogers 4003 Manufacturing |
| Rogers 4350B | | Rogers 4350B,4003C PCB Manufacturer |
| Ro4350B | | Rogers High Frequency PCB Manufaturing China |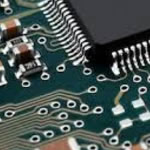 | | | |
| --- | --- | --- |
| Turnkey Services | | Turnkey PCB Assembly Services, |
| Turnkey services | | Print circuit board Manufacturing, Turnkey Services |
| Turnkey Assembly | | Through Hole PCB components wave soldering Assembly |
national defense Rogers PCB aplication
national defense Rogers PCB aplication
Supporting the military is something Surmotech is very proud of, and we were contracted to assemble a PCB for use in a military communications application. The RF PCB assembly used Rogers 4003 material, and the board required surface mount technology for the double-sided assembly that featured 250 placements. Board specs included 3 layers, standard vias, and 1 panelization. Final measurements came to 8 x 5.75 in. We performed final testing using automated optical inspections and x-ray inspection before delivering product to the customer.

ERAI is comprised of Original Component Manufacturers (OCMs), Original Equipment Manufacturers (OEMs), Distributors (franchised and independent), Contract Manufacturers (CMs), government agencies and associations serving the industry. ERAI is the industry leader for in-depth information on counterfeit, substandard and high-risk parts. The ERAI High-Risk Parts Database gives members access to the industry's most comprehensive list of known problem parts. Access to this valuable information allows your company or organization the ability to better mitigate risks in your procurement process on both off the shelf and end of life or obsolete parts.

Founded in , JSD Circuit is the leading manufacturer of prototypes and small-volume PCB in China.
JSD Circuit "Delivery in time" characteristic has won widely recognition from its market. JSD Circuit' products are extensively used in communications,network, industrial control, computer applications, and national defense, aerospace and medical fields. JSD Circuit has become the preferred prototype.…

ROGERS is newest advocate hit a product to want to belong to material of series of carbolic hydrogen colophony, it is a delegate with 92ML series among them. Be based on multilayer mix press and thick copper craft, 92ML is had 2 to the tall coefficient of thermal conductivity of 3.5, it is traditional FR-4(epoxy resin) of material tall 4 to 8 times! And the tall compression value that has 8mil/5000VAC, used converter of ¼ brick DC-DC, output power can amount to 800W above, suit to be used at the domain such as car of module of power source of car LED lamp, high end, new energy resources and special type industry particularly.

It's a profound honour, a privilege, and a most treasured responsibility as Minister of National Defence and Chancellor of this great school, to be joining you today for this very special occasion.

It's a pleasure for me to look out on a sea of faces and see the future leaders of our great country and the Canadian Forces.

I often refer to the men and women of the Canadian Forces as our greatest citizens.

You are the sons and daughters of Canada and you have dedicated yourselves to the protection of identity and the defense of our land.

Nothing can be a of greater significance than providing security to ones neighbours and carrying on the traditions of those brave men and women who served this great nation before you.

Today, as a humble Minister, and on behalf on a grateful government and thankful country, I salute you for your commitment to Queen and country and to the uniform you wear.

Crowd, by Charles Butler
New Visions Commentary: Those Who Make Nothing, by B.B. Robinson, Ph.D.
Blog: There's Something Not Kosher About The Sustainability Movement
Blog: National Center's Stier Explains How Water May Not Be Wet Enough for Regulators in Europe
Blog: Deneen Borelli Talks Digital Privacy
Blog: Project 21's Borelli: Obama's "Excessive Celebration" on Jobless Numbers
Steven Crowder Video: Miley Cyrus + Jimmy Fallon OMG!!
Press Release: ObamaCare-Funded Federal Program Leads to Crackdown on E-Cigarettes
Blog: Occupy Wall Street: Brought to You by the SEIU
Blog: National Review Online today: The Happy Meal Ban Flops
Blog: Project 21's Jerome Hudson Calls Out Maxine Waters, Occupy Wall Street Supporters
Blog: Borelli on Supercommittee Failure and Taxpayer Costs for Occupy Protests
Blog: Google Abandons Green Energy Project
New Visions Commentary: Black Lawmakers Play the Victim, by Christopher Arps
Press Release: Federal Judge's Ruling is Wrong, Says Scholar: The Three Dozen States Considering Drug Tests for Welfare Recipients Can Do So Under the Law and U.S. Constitution
Steven Crowder Video: Occupy's Greatest Hits!
New Visions Commentary: President Obama Owes Black Americans the Truth, Not Special Attention, by Stacy Swimp
Press Release: Black Conservatives Reject Jesse Jackson's Comparison of Occupy Wall Street Efforts to Civil Rights Movement
Blog: School Daze: Project 21's Borelli Reacts to Classroom Craziness
Blog: Deneen Borelli on Congressional Cop-Outs and Controversy
Blog: Steven Crowder: Obama Improperly Handling Occupy Wall Street Protesters
Blog: Lisa Fritsch of Project 21 on Occupy Radicalism
Blog: Google Executive Gets Green Honor for Spending Shareholder Green
Press Release: National Center's Comedic Filmmaker Visits "Occupy" Camps in Four States

It is also my pleasure to salute this year's two honorary degree recipients, Mr. Shaun Francis and the Honourable James Bartleman.

Mr. Bartleman, you've had an impressive and prolific career. Your dedication to Canada and your service to Canadians – as a diplomat in posts around the world, as our country's representative at NATO, and as Ontario's Lieutenant-Governor – are admirable and deserving of the recognition you are bestowed today.

In Phase I of FCSAP(2005–2011), the federal departments, agencies and consolidated Crown corporations that have roles as custodians of federal sites made significant progress in addressing contamination. FCSAP Phase II was approved in 2011–2012 to continue this work for five years, with a focus on the remediation of the highest-priority sites. A third phase is planned for 2016–2020. This report describes the progress made in 2011–2012, the first year of Phase II.

Nationally, federal departments involved in FCSAP reported total expenditures of $230 million in 2011–2012. This includes $15 million spent on assessments, $194 million spent on the remediation and risk-management of federal contaminated sites, and $21 million for program management activities. In this year, the program achieved several results:

Custodians conducted assessments at 849 sites to characterize environmental conditions; of the 141 sites that were fully assessed, 26% required remediation or risk-management, while 74% required no further action, as they pose no significant risk.
Custodians conducted remediation and risk-management activities at 408 sites; at 43 of these, they completed the remediation process, generating improvements in environmental quality and reduction of federal financial liability.
Approximately 1,085 jobs were created, with an estimated 5.2 direct jobs created for every million dollars spent on FCSAPprojects.
These results are reflected in the Federal Contaminated Sites Inventory (FCSI), which is maintained by the Treasury Board of Canada Secretariat. At the end of , the FCSI listed approximately 22,200 sites. A comparison of FCSI data in and shows that the number of sites suspected of contamination decreased by 29% during this period. There was also a 7% decrease in the number of active sites and a 37% increase in the number of closed sites, where no further action was required. Approximately 83% of expenditures reported to the FCSI in were attributed to FCSAP, as not all contaminated federal sites are part of the program.

Contamination of federal sites may translate into liability for the Government of Canada, when appropriate accounting criteria are met. The total liability for the remediation of contaminated sites increased by $419 million to $4.773B during 2. Adjusted liability, an estimate of the liability for sites eligible for FCSAPfunding, increased by $472 million to $3.416 billion during . Total liability for FCSAP-eligible sites will likely decline in future years, as custodians add fewer new sites to the federal inventory and remediate more existing sites.

We are happy to extend our appreciation to you here today for your lifetime of service…

ERAI Inc. will gather professionals from all sectors of the electronics supply chain including distributors of electrical, electronic, and electromechanical (EEE) parts (franchise and independent), organizations that procure or manufacture using integrated electronic parts and/or assemblies containing such items, original equipment manufacturers, contract manufacturers, aerospace integrators, test and inspection laboratories, certification bodies & auditors, government agencies and enforcement to address the detection, avoidance and elimination of counterfeit parts in the supply chain. This two-day, content rich conference will include lectures, panel discussions and interactive workshops led by subject matter experts from industry and government, all of which provide an exceptional opportunity for structured dialogue, professional development and networking.

It has been said will be a turning point for the supply chain. Last year we watched the United States Government swing into action as Congress passed and President Obama signed a sweeping new law, Section 818 of the National Defense Authorization Act, which imposes new responsibilities on the DoD and all of its suppliers to detect, avoid and eliminate counterfeit parts in the defense supply chain. On October , the Defense Logistics Agency announced it would require DNA marking in an effort to enhance current safeguards to prevent counterfeit parts from entering the DLA's supply chain. In November, SAE International released its much anticipated Aerospace Standard AS6081 (Fraudulent/Counterfeit Electronic Parts: Avoidance, Detection, Mitigation, and Disposition-Distributors). In January , the first revision of SAE AS5553 was published: the objective of Rev. A was to ensure the applicability and acceptability of AS5553 on a global scale and across multiple sectors within the supply chain. Later this year we expect to see the release of SAE AS6171 which standardizes practices to detect suspect counterfeit electronic parts, maximize the use of authentic parts and ensure consistency across the supply-chain for test techniques and requirements.

December 05, 2011Type: CorporateLocation: North America
Waller at National Defense UniversityDecember 1, 2011—As the leader of the former Public Finance Management Assistance Group (PFMAG) in Iraq, senior vice president James Wallar can conclude with...
Economic Impact of Legalizing Commercial Resort Casinos in Florida

November 18, 2011Type: CorporateLocation: North America
State's economists turn to Indian Gaming Report for data To generate additional state revenue, Florida is considering legalizing commercial resort casinos. But there is debate over whether...
Robert Nathan Gets His Due: Lacey's Keep From All Thoughtful Men Sheds Light on Economists and WWII Strategy

September 02, 2011Type: CorporateLocation: North America
The miracle of US munitions production in WWII was not capacity but the proper channeling of capacity as guided by the economic concept of feasibility. According to Jim Lacey, author of Keep From All...

From the onset of the Cold War until the demolition of the Berlin Wall, the management of ores bearing source material was determined by national defense interests. The processing and history of the materials were fully considered, but chemical and physical parameters were not. This approach created a large regulatory gray area, which still exists, in determining if and when a material ceases to be classified as radioactive. However, even in the mindset of the Cold War, the Atomic Energy Act of 1954, as amended, defined an unimportant quantity of source material as containing 0.05 percent by weight of uranium or thorium (or any combination thereof), which equals about 12.58 Bq/g of uranium and 2 Bq/g of thorium.

Collectively, these efforts alone should serve as evidence the global supply chain is making progress and this trend that points towards improvement shall serve as the basis for this year's ERAI Conference theme: "Gaining Momentum - Supply Chain Advancements in the Fight Against Counterfeits". While much has been accomplished, much remains to be done.

PCBs are a group of synthetic chlorinated organic compounds that are persistent in the environment. There are 209 individual PCB congeners that have different rates of persistence, bioaccumulation and toxicity. In general, as the extent of chlorination increases, the rate of metabolism and detoxification decreases.

According to "Global Electronic Chemicals Market By Application, By Type, By Region, Competition Forecast & Opportunities, 2012 – 2026", some of the major players in global electronic chemicals market are Air Liquide S.A., Linde AG, JSR Corp., Cabot Microelectronics Corporation, KMG, The Dow Chemical Company, Hitachi Chemical Co. Ltd., BASF SE, Ashland Inc., Honeywell International Inc., etc. "Global Electronic Chemicals Market By Application, By Type, By Region, Competition Forecast & Opportunities, 2012 – 2026" discusses the following aspects of global electronic chemicals market:

- Global Electronic Chemicals Market Size, Share & Forecast
- Segmental Analysis - By Application (Semiconductor & IC, & PCB), By Type (CMP Slurry, Wet Deposition, Gases, & Ancillary Chemicals)
- Changing Market Trends & Emerging Opportunities
- Competitive Landscape & Strategic Recommendations

TestAmerica has more than 20 years of experience supporting TMDL programs, source emissions testing, ambient air monitoring, sediment projects and risk assessments using method 1668, an ultra-trace method for the identification of all 209 congeners. Total PCB homolog concentrations can also be reported by 1668.

PCB Homologs – GC/MS

TestAmerica has also supported the analysis of PCB Homologs by EPA Method 680 for more than 20 years. The method is intended as an option for programs requiring a PCB method that can provide unambiguous total PCB results, based on the evaluation of PCBs by chlorination level. It provides for the analysis of complex matrices containing non-PCB related signals that cannot be resolved by Method 8082.

PCB Congeners – Passive Sampling

Traditional analytical PCB congener methods for sediment materials measure suspended sediment and colloidal content along with the freely dissolved chemicals. As a result, these protocols often report levels of chemicals in water samples that far exceed their maximum solubility. Surface and pore waters contain particulate and colloidal materials. These suspended materials have significant levels of contaminants that are not bioavailable. Current passive samplers supported include passive diffusion bags, SPMD, POM, PE, PDMS and SiREM.

SiREM has partnered with TestAmerica to offer a comprehensive passive sampling service for measuring available hydrophobic organic compounds in sediment/sediment porewater, surface water, and soil. SiREM currently offers both "off the shelf" and customizable passive sampling services for PCBs that includes:

And to Mr. Francis: Shaun, you have had an incredibly distinguished career.

Your achievements in the military – as the first Canadian to graduate from the United States Naval Academy at Annapolis since the Second World War, as well as your ongoing success in the business world – as CEO of Medcan – make you a home-grown inspiration to many of us.

Your involvement in support of the Canadian Forces is truly appreciated, and we could not be more pleased to have you join us for today's events.

Extractable organic compounds are primarily analyzed utilizing gas chromatography with various detectors including electron capture detectors (ECD) and flame ionization detectors (FID). Other organic techniques such as high performance liquid chromatography are also offered in our network. Clean up techniques are often performed on the extract of more complex matrices to minimize interferences in the sample when necessary. TestAmerica will work with you to determine the best course of action to for your samples to ensure you receive the quality data you need.

Gentlemen, you've both demonstrated a profound love of country and a commitment to excellence in all that you have accomplished.

As the men and women graduating here today take the first steps of their careers and service, they look to your own examples for guidance.

Once again: thank you for all that you've done – and are doing – for Canada.

To the faculty and staff who have worked so hard over the last year: Your commitment and passion have been a source of motivation for all the men and women receiving their degrees today.

In addition, ROGERS still harvested a batch of fame already the high-powered data of re-echo electron all corners of the country and product of layer pressing plate, face for example Bao Xin, multilayer board circuit and need improvement to come loose the application of signal of high power RF of hot sex, be based on vitreous cloth / PTFE/ differential comes loose the; of series of CLTE/TC of compound lamination plank of pottery and porcelain basically uses as the printed circuit base material in high frequency equipment and radar antennae cover, the trade that uses cloth of PTFE/ Bo fine uses; of series of AD/CuClad/DiClad of material of radio frequency small dielectric loss to wait a moment.

In the meantime, the parts of an apparatus of other plant plate that these products can act as agent as by force as the world: The glue of EMI material heat conduction of LARID, screen is overspread, the small controller of SILICON LABS, RENESAS, the sensor of MELEXIS cooperate to use each other. By right of global sale the market, technology supports personnel and manufacturing base, ROGERS still can provide products plan and the technical support service of all phase in production process for the client of the whole world.

His practice necessarily involves a significant amount of counseling clients on hiring and firing issues, reductions in force, compensation and benefits, and development and implementation of employee handbooks and policies. He regularly lectures on issues of importance to employers.

The first micromachined gyroscope was described by the Draper Laboratory in 1988 [4], and then different kinds of micromachined gyroscopes emerged rapidly, such as MVGs, PVGs, SAW gyroscopes, BAW gyroscopes, MESGs, etc. [5]. Various principles, structures, and processes of micromachined gyroscopes are introduced in [6]. They can be fabricated in bulk micromachining, wafer bonding, surface micromachining, electroplating, Lithographie Galvanoformung Abformung (LIGA) and combined surface-bulk micromachining. Specially, the emergence of combined surface-bulk micromachining makes it easy to achieve single chip gyroscopes, in which the mechanical and electronic parts are integrated with high sensitivity and low noise in small size [7].

A micromachined gyroscope is usually a micro-resonator with two resonance modes, the primary mode and the secondary mode. The resonator can vibrate at its primary resonance mode with a constant frequency and amplitude by electrostatic, electromagnetic, piezoelectric or other force [8]. The angular rate or angle in the secondary mode direction can be detected because of the Coriolis force coupling between the two modes. So, electronics of the two modes is an important part as well. A perfect circuitry can make up for any fabrication imperfections and increase the robust immunity to the environment interference. Both PCB and ASIC technologies are used in MEMS gyroscope system. Compared to PCB implementation, ASIC implementation has the advantages of lower power, smaller volume, higher performance, and ease to mass production. As a result, ASIC implementation in micromachined gyroscope will be the main trend in the future.

Various micromachined gyroscopes had been reported. In , a review of silicon micromachined accelerometers and gyroscopes was represented in [1]. Different types of micromachined gyroscopes were discussed including their design, operation and performance. However, interface electronics and packaging issues for micromachined gyroscopes were only briefly described. In [5], a detailed review of micromachined gyroscopes was reported in 2009. Different categories of gyroscopes were discussed and their key technologies were pointed out. However, the structures and circuits of micromachined gyroscopes have been changing rapidly in recent years. In this review, we will mainly focus on the recent micromachined gyroscopes, and circuitry technologies. Micromachined gyroscopes are categorized into MVGs, PVGs, SAW gyroscopes, BAW gyroscopes, MESGs, and MSGs. The control circuits of micromachined gyroscopes are categorized into typical circuitry and special circuitry. The typical circuitry technologies include the analog circuitry and digital circuitry, while the special circuitry technologies include the sigma delta, mode matching, temperature compensation and quadrature compensation and some other special circuitry technologies.

The Department of Transportation has for a number of years defined radioactive material as any material containing more than 70 Bq/g of radioactivity (49 CFR 173.403). Naturally occurring radioactive material (NORM) concentrations generated by the petroleum industry and regulated only at the state level often exceed 37,000 Bq/g. The average concentration of radioactivity in the earth's crust is about 0.074 Bq/g, and the average concentration of radioactivity shipped by FUSRAP during FY 1997 was about 0.148 Bq/g. It hardly seems justifiable to spend $136.57 per cubic meter to dispose of waste that differs little from the soil in many backyards in America, when disposal facilities exist that will dispose of the waste for about $61.00 per cubic meter.

RCRA, a amendment to the Solid Waste Disposal Act, addresses safe disposal of huge volumes of municipal and industrial solid waste. Subpart N includes the design and operating standards for landfills. Each Subtitle C facility is required to have a triple-lined double-leachate collection system. This requirement is significantly more stringent than current design requirements for radioactive waste disposal facilities. Even Subtitle D facilities built to the current technical requirements, double-lined with leachate collection, surpass those requirements. The primary difference is that radioactive waste disposal facilities are required to have a radiation protection plan for site personnel. These Subtitle C facilities are located throughout the nation, often much closer to FUSRAP sites than the licensed radioactive facilities currently being used (see Figure 1).

Mr. Mansukhani also regularly represents Fortune 500 clients in complex, multi-plaintiff product liability and toxic exposure matters. He has numerous successful trial and summary judgment verdicts in cases related to exposure to benzene, formaldehyde, volatile organic compounds (VOCs), perchlorate lead, petroleum hydrocarbons, methyl tert-butyl ether (MTBE), polychlorinated biphenyls (PCBs), ethylene oxide metals, heavy metals, agricultural chemicals, silica, mixed dust, asbestos, mold and paint products and solvents. He has acted as national counsel in asbestos and toxic tort litigation.

Several years ago, Mr. Mansukhani was named one of the Top 10 Lawyers Under 40 in the state. Of the more than 50,000 eligible lawyers, only 10 were chosen for Civil Litigation. He is routinely named a Super Lawyer and Top Attorney in California.

Serving industries from consumer to military, we continuously strive to build products that exceed your expectations, to develop long-term customer relationships, and to become your best possible manufacturing partner.






For furhter information, please feel free to contact us, www.pcbsino.com