Zuken PCB design layout tools
China PCB Manufacturing, Shenzhen PCB Manufacturer, Making Circuit boards
PCB Contract manufacturer, PCB Fabrication, Turnkey assembly services
Buy Print circuit board, customer: /USA/UK/Canada/South Africa...

Zuken PCB design layout tools
Zuken PCB design layout tools
PCB Design Solutions
Zuken's PCB design software solutions have been changing the world's expectations and ability to design innovative electronic products since 1976.

With a range of product solutions, Zuken has the technology to meet all your design requirements.

CR-8000: Advanced PCB Design Software
CR-8000

Product-centric 3D PCB design platform

Advanced single and multi-board design solution that provides the tools to optimize a design at both the product and PCB design level.
Allows for architectural validation of the design against product requirements, significantly reducing the delivery risk.
Includes 2D/3D multi-board design and implementation, FPGA I/O optimization, chip package/board co-design, and 3D MCAD integration all in one design process.
Built to meet today's and tomorrow's design challenges, it has the fastest system performance in the industry and is the only concept-to-manufacturing, native 2D and 3D, single and multi-board product-centric design solution on the market.
PCB Design Software
CADSTAR
PCB Design Layout Software
Main Product
CADSTAR PCB Design Editor
Place and Route Editor (P.R.Editor XR 2000) - included within all CADSTAR bundles
Optional Add-ons
High-speed Place and Route Editor (P.R.Editor XR 5000HS)
Autorouter Advisor (DRAGON)
Rules-by-Area
Variant Manager
EMC Adviser
ECAD/MCAD Integration (Board Modeler Lite)
IDF Interface
Markup designs


CADSTAR PCB Design Editor
+PCB design layout software - CADSTAR
Easy to learn and fast to use, the constraint driven approach of CADSTAR PCB design layout software helps you create right-first-time designs, no matter what the complexity - from designs that are single-sided and double-sided, through to more advanced technologies involved in multilayer, SMT and RF designs.

CADSTAR offers design capability throughout the PCB design flow, from initial schematic through layout, routing, signal integrity simulation, power integrity analysis, 3D mechanical integration and outputs to support manufacturing to drive fabrication, assembly and testing of the finished product.

As the core element of the CADSTAR high-speed design toolset, PCB layout provides a fast, error-free design environment that helps you realize your creativity.

Top features and benefits

Forward & back annotation
Constraint driven
Re-use design
Component version control
Variant manager
Replicate placement
Powerful drawing tools
Auto dimensioning
Snap to
Batch Process
Personalized design environment


+CADSTAR - Integrated System DesignFor both the occasional and regular user, CADSTAR offers a powerful and flexible user interface with common functions in familiar locations. Properties and extended functionality are accessed via either a mouse or keyboard assist menus.

With integrated project management features such as Workspaces, you can create a personalized work environment and manage your design data effectively. The CADSTAR design environment also supports customization by allowing you to create macros to automate repetitive tasks. The support for object linking and embedding (OLE) allows you to integrate external applications to help reduce product development time.

Desktop PCB design software

PCB Design Software
CADSTAR: Price/performance single-board PCB design
CADSTAR PCB design software is a complete design environment for the designing of PCBs – from initial concept through to product realization.

With a unified suite of applications, engineers can seamlessly define, visualize, implement and verify their designs. Optimized for the typical small and mid-sized design team, it also appeals to individual all-rounders and corporations operating across multiple sites.

Powerful single board PCB design software that guides designers through an intuitive unified suite of applications from initial concept through to product realization.
Scalable design environment with FPGA, high-speed, signal integrity, manufacturing output and data management options
Migration options preserve legacy data, protecting investment while increasing productivity.
Created to serve small to medium workgroups

Zuken CR-5000 is an advanced PCB design software. It provides very advanced features for layout of multi-layer structures such as PCBs and IC packages. It solves for design constraints like signal/power integrity and EMC. It also provides high-throughput manufacturing.


CR-5000 features seamlessly integrated tools. These tools provide the interactive workflow necessary for a clear design process. They also provide all the technologies needed for thorough and effective electronics development. The technologies include system design and analysis, management of constraints, and simultaneous FPGA and PCB design. They also include layout and verification of PCB, analysis of high-speed and EMC, and manufacturing output.

CR-5000 is completed by additional features such as a comprehensive internet-accessible parts library, parts library manager, and effective documentation system. Additionally it supports co-design and co-verification with commonly used mechanical, electrical, and thermal design applications.

Advanced PCB Design Software
CR-8000: Product-centric 3D PCB Design Platform
Building a competitive product today is much more difficult than a few years ago. Existing PCB-centric design processes are limited to a single PCB and do not provide the necessary tools for today's competitive product development environment. PCB-centric design processes are falling behind.

Read more
Take the CR-8000 Product Tour
>

Free PCB Design Software
CADSTAR Express 18 (Updated: June 2017)
++CADSTAR - Integrated System Design
All the functionality of CADSTAR, limited to 300 pins & 50 components

CADSTAR Express provides a quick and easy way for you to experience the basic features of our standard PCB solution. It includes all the core functionality of CADSTAR 18, limited to 300 pins and 50 components, plus the opportunity to experience Zuken's place and route editor tool P.R.Editor XR 2000.

Integrated Environment for Designing PCBs, BGAs and MCMs
CR-5000 Board Designer
CR-5000 Board Designer - SCREENSHOT
Zuken's CR-5000 Board Designer provides an intuitive, integrated environment for designing PCBs, BGAs and MCMs. It serves to guide the user, via a common user interface, from circuit design through to floorplanning, placement and routing, analysis and into manufacturing. Rules are constant throughout the design process and are dynamically linked to ensure flexibility and consistency.

If I were to ask many of my American designer friends as to which EDA vendors supply enterprise-level PCB/system design and verification software, I'm pretty sure that around 99 percent would say "Cadence and Mentor, of course!" Also, more than a few of my friends are very enthusiastic about Altium's offerings. Since I come from Europe, I'm also aware of another major player in this area -- Zuken.

Founded in 1976, Zuken is a Japanese company with corporate headquarters in Yokohama, Japan; European headquarters in Munich, Germany; and North American headquarters in Westford, Mass. In many respects, it's surprising to me that Zuken has managed to maintain such a low profile in the USA because they are so well known in the Asia-Pacific region and in Europe. In fact, I would go so far as to say that they are No. 1 with regard to enterprise-level PCB/system design and verification software just about everywhere in the world except North America.


Having said all this, Zuken's presence has been steadily growing in North America over the last 10 years or so in certain areas, such as the military and aerospace markets. This tells you something right there, because the big American Mil-Aero contractors are strongly incentivized to purchase their EDA tools from 100 percent "Red, White, and Blue" American companies. Thus, the fact that so many of them are using Zuken's tools has to make one pause for thought.

What sort of tools are we talking about? Well, Zuken has three main contenders in the PCB-system-product design and verification arena: CADSTAR is billed as the Expert Desktop Design Solution, CR-5000 is targeted toward Enterprise-wide PCB Design, and CR-8000 is Zuken's flagship multi-board, system-level design solution.

I was chatting to the folks from Zuken just the other day. They were saying that circuit boards have traditionally been the centerpiece of the design process, but that this is no longer the case. Now, System-on-Chip (SoC) devices and System-in-Package (SiP) assemblies are the centerpiece. Also, companies are no longer thinking primarily in terms of designing boards; instead, they are thinking in terms of designing products, and the sheer complexity of today's products is driving a new approach to product-level design abstraction.

Zuken – with its PCB design tools – and XJTAG, supplier of boundary scan and design for test technology, have entered into a partnership to enhance Zuken's CR-8000 with a design for test (DFT) capability that will improve test coverage during schematic entry.
The capability is based on XJTAG's DFT Assistant, and will be available later this year as a free plugin for Zuken's CR-8000 Design Gateway users.

CR-8000 is a native 3D product-centric design platform for PCB-based systems. CR-8000 directly supports architecture design, concurrent multi-board PCB design, chip/package/board co-design and full 3D MCAD co-design. CR-8000 Design Gateway is Zuken's platform for logical circuit design and verification.

JTAG was designed to enable test access, so with designs becoming ever-densers and with fewer physical test access points, an optimized JTAG design can have a positive impact on ROI. Failure to optimize JTAG test coverage at an early design stage can increase manufacturing costs and possibly require a board re-design.

XJTAG DFT Assistant will help to validate correct JTAG chain connectivity while displaying boundary scan access and coverage onto the schematic diagram through full integration with CR-8000 Design Gateway.

Simon Payne, CEO of XJTAG, says: "Companies need to determine early in the design phase how to maximize test coverage using the minimum number of test points, so it is essential to know what JTAG access is available at the schematic stage of the design process. The XJTAG DFT Assistant for Zuken's CR-8000 Design Gateway will make it easy to see the test access as the design evolves. This allows test engineers to significantly optimize testing before PCBs are produced."

This is why the CR-8000 features IP management and protection, system-level design exploration and planning (fully integrated into the design process), the concurrent design of multiple PCBs (rigid, flex, rigi-flex) and IC packages, platform/reuse-based design, native 2D/3D package and PCB design with 3D ECAD/MCAD co-design, and multi-site library and engineering data management.


CR-5000CR-5000 is Zuken's printed circuit board (PCB) and advanced packaging layout suite of customizable tools aimed at the Enterprise market. Incorporating the latest technology requirements (embedded components, RF Design & Design re-use) within a constrained design process methodology, it offers maximum benefit for customers whose key requirements include high-speed digital design, miniaturization and time to mass production.

In conjunction with its "constrained design process methodology" CR-5000's integrated "Design for Manufacturability" methodologies help assure not only that the design is right the first time, but that it is manufacturable the first time and is operates reliably every time.

CR-5000 Library Tools
The use of common library data throughout the whole design cycle is an essential element of the CR-5000 constraints-driven, right-by-construction methodology. The libraries are easily searchable and editable. In addition, tools are provided for fast and easy component creation
CR-5000 System Designer
System Designer is the design creation part of Zuken's CR-5000, enterprise-wide design solution for the development of advanced electronic products. System Designer is a graphical tool for design capture and analysis. It supports a wide range of graphical and textual design entry methods and is suited to digital, analog and mixed signal circuit design at both system and PCB level. The tool is tightly linked to synthesis, simulation, timing analysis, verification, and debugging throughout the design process. The design entry methodology has been developed to reduce design time, minimize product cost and size, and improve product quality.

The Design Engineer

The Design Engineer
CADSTAR offers the flexibility to design at the Symbol, Part, Block or Sheet level for maximum speed and productivity.

The ability to create mixed hierarchical and multi-sheet Schematics helps you organise even the most complex design, while the connective database automatically maintains net intelligence throughout the tool flow.

FIND OUT MORE

The Layout Professional

The Layout Professional
The layout professional demands a toolset that supports their creativity and preferred working methods, but also maintains design integrity and conformance to design rules to ensure a manufacturable output. CADSTAR's customisable user interface, ability to support any layer and element (pads, tracks, etc.) definitions and powerful interactive tools let you design the way that suits you.

Furthermore, many products do not have all of their electronics subsystems neatly gathered together in one place. Instead, in products like automobiles, medical scanners, industrial robots, and aircraft, the electronic subsystems may be distributed all over the place. This requires the use of complex wire harnesses. Amazingly enough, many design houses still design these harnesses using pieces of colored string wrapped around nails that are hammered into wooden boards. You can call me a "silly-billy" if you wish, but this does not sound like a 21st Century design technology to me.

Benefits

A single, intuitive environment with a coherent approach throughout the design process, easy links between tools, and a common database and libraries
Rules-driven design for correct-by-design outcomes
An optimized combination of automatic, semi-automatic, and interactive functionality to maximize design productivity
Design partitioning facilitates intelligent, concurrent engineering; especially useful for large or complex products and for the re-use of proven circuits
Re-use of proven circuit blocks saves time


Zuken, SamacSys Partner for PCB Design
Leave a reply
zuken-newlogoMUNICH, Germany and WESTFORD, MA, Jan 26, 2017 – Zuken has partnered with SamacSys to help companies develop component libraries rapidly, freeing-up time for product innovation.

The Import Wizard is a quick and simple way to convert your design files from other vendors to Altium Designer files. The Wizard walks you through the import process, handling both the schematic and PCB parts of the project, as well as managing the relationship between them. Altium Designer 17.0 includes the capability to import Zuken® CR-5000™ files through the Import Wizard. The Wizard will lead you step-by-step to import your CR-5000 files into Altium Designer.



Zuken CR5000 Importer Extension

You will need to ensure the Zuken CR5000 Importer is included in the Software Extensions region of the Installed tab located at DXP » Extensions and Updates.



If the Zuken CR5000 Importer is not listed or is at anytime uninstalled, you will need to install it. To install the extension, click DXP » Extensions and Updates, then open the Purchased tab where you will find the Zuken CR5000 Importer listed (the extensions are listed alphabetically). Click to download the extension. Altium Designer will need to be restarted when prompted to do so.

Preparing Your Zuken Binary Files for Import

The Zuken CR-5000 Importer requires ASCII files so you will need to convert your Zuken CR-5000 binary files to ASCII format before using the Import Wizard.

ppl_background
SamacSys PCB Part Libraries

SamacSys, a leading developer of software tools for creating and managing electronic component ECAD data, has developed a library of free, high-quality PCB symbols and footprints for CADSTAR, Zuken's desktop PCB design solution. This allows users to search and place components instantly from within CADSTAR, without needing to unzip or load files.

Alex MacDougall, managing director at SamacSys, says: "Today engineers spend a large amount of their design time on component related activities. With new technologies and market shifts such as IoT, it is increasingly important to be able to develop new products more efficiently to maintain a competitive edge, and this is where the SamacSys PCB Part Library solution can help."

SamacSys' suite of tools is unique in the industry in offering a live, IPC standard quality-checked component library; rather than static files that quickly date.

cadstar_search1


CADSTAR PCB design software allows you to draw schematic designs and transfer them to the PCB layout environment. After an error-free transfer, CADSTAR helps to place the components into the board outline.

PCB Simulation and Analysis
+++PCB Design and AnalysisCR-8000 is a complete design environment that includes fully integrated simulation and analysis tools to verify your single or multi-board designs. During circuit design, Design Gateway provides embedded simulation, analysis and electrical rules checking. During PCB layout, the Design Force embedded signal integrity, power integrity, electromagnetic interference1, and electromagnetic compatibility2 tools provide a single environment solution for all of your design team's simulation and analysis requirements. This eliminates the need for time-intensive export, analyze, rework and repeat using separate tools. Simulation and analysis can be performed on a single board (SI/PI/EMI/EMC) or across multiple boards (SI). Identify and correct system and board-level errors and issues early in the design process!

Placement and Routing is an integral part of a PCB design process. CADSTAR offers great flexibility in this area by providing both Push-aside Placement and Routing tools (manual, semi-automatic and fully automatic) within the Embedded Place & Route Editor or the advanced standalone Place & Route Editor (P.R.Editor XR 2000). The CADSTAR Variant Manager enables you to generate variants of a 'master' design (included B.O.M's and assembly drawings) without having to maintain separate files for each variant.

Multi-site ECAD Library and Data
Multi-site ECAD Library & Data

Library and data management needs to be scalable from one site to many. Designs and library data need to be versioned and all changes synchronized across your organization.

Learn More

Design Exploration
Design Exploration

Design exploration and optimization bridges the design process gap between marketing requirements and detailed design. Bridging this gap will improve product quality, lower costs and delivery risk.






PCB Supplier Shenzhen, China, PCB Manufacturer, Turnkey services
PCBSINO is the Top 5 PCB manufacturer company in China.
PCBSINO do rapid Prototype within 24 hours. we can make Flexible Print circuit boards and Rigid circuit boards, like FR4, High TG FR4, Rogers 4003, 4350,Al Aluminum metal Core MCPCB, Al2O3 Ceramic,Taconic,Halogen Free material, CEM-3, Fr2, CEM-1, CEM-2, 94VO, Rogers HF material, Polymide,Flexible PCB FPC etc.
we already made many type electronic product for our customer, Our turkey services team can source original components part for your project, senior Electronic engineer will follow each step of the production and do function test in PCB house.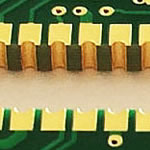 | | | |
| --- | --- | --- |
| Express PCB | | Rigid PCB Rapid Prototype,24 hours |
| Fr4 PCB | | prototype Lower to 15USD ! |
| Rapid Prototype | | Fr4 Rigid PCB Rapid Prototype China, |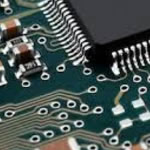 | | | |
| --- | --- | --- |
| Turnkey Services | | Turnkey PCB Assembly Services, |
| Turnkey services | | Print circuit board Manufacturing, Turnkey Services |
| Turnkey Assembly | | Through Hole PCB components wave soldering Assembly |

For furhter information, please feel free to contact us, www.pcbsino.com