proteus PCB design layout tools
China PCB Manufacturing, Shenzhen PCB Manufacturer, Making Circuit boards
PCB Contract manufacturer, PCB Fabrication, Turnkey assembly services
Buy Print circuit board, customer: /USA/UK/Canada/South Africa...

proteus PCB design layout tools
proteus PCB design layout tools
15.protus PCB
PCB Design Packages

Proteus PCB Design combines the Schematic Capture and ARES PCB Layout programs to provide a powerful, integrated and easy to use suite of tools for professional PCB design.
Footprint Libraries
Technical brochure

Contributor:
Vinod Bandlamudi
Generally we are listening the words PCB's, PCB layout, PCB designing, ect. But what is PCB? Why we are using this PCB? We want to know about all these things as a electronic engineer. PCB means Printed Circuit Board. This is a circuit board with printed copper layout connections. These PCB's are two types. One is dotted PCB and another one is layout PCB. The two examples are shown in below.
PCB
What is the main difference between the dotted PCB and layout PCB? In dotted PCB board only dots are available. According to our requirement we can place or insert the components in those holes and attach the components with wires and soldering lid. In this dotted PCB we can make the circuit as out wish but it is very hard to design. There are so many difficulties are there. Those are connecting the proper pins, avoiding shot connections and etc. Coming to the layout PCB this is simple to design. First we select the our circuit and by using different PCB designing software's, design the layout of the circuit and by itching process preparing the copper layout of our circuit and solder the components in the correct places. It is simple to design, take less time to design, no shortages, looking nice and perfect.

A powerful application that was especially created in order to help designers build and verify more easily the circuit boards they need



Creating printed circuit boards is a highly specialized task that requires not only solid knowledge in the area, but also a set of tools to get thew job done well and in good time. A software solution that was especially created for this purpose is Proteus PCB Design.

Through a well organized interface, which hosts all the necessary tools and commands for building circuit boards and testing them, this application makes it clear that it is meant for advanced users, who have a good grasp on what this type of design is all about.

A simple method of getting started is to load one of the many sample that Proteus PCB Design comes with. This way you can view exactly what this program can be used for and how detailed is the perspective insofar as the schema design is concerned.

Proteus PCB Design Software Level 3 (Unlimited Pins)
Product Code : RB-Lab-01
by Labcenter Electronics
Be the first to review this product
In stock
Combines the schematic capture and ARES PCB layout programs
Provide a powerful, integrated and easy to use suite
Professional schematic capture
Fully customizable BOM reporting
Unlimited pins
About this product
DescriptionSpecificationsSupplier Product CodeReviews
Description
Combines the schematic capture and ARES PCB layout programs
Provide a powerful, integrated and easy to use suite
Professional schematic capture
Fully customizable BOM reporting
Unlimited pins

The Proteus PCB Design Software Level 3 (Unlimited Pins) combines the schematic capture and ARES PCB layout programs to provide a powerful, integrated and easy to use suite of tools for professional PCB Design. The Proteus PCB Design Software Level 3 has the option of Professional feature set.

All Proteus PCB design products include an integrated shape based autorouter and a basic SPICE simulation capability as standard. More advanced routing modes are included in Proteus PCB Design Level 2 and higher whilst simulation capabilities can be enhanced by purchasing the Advanced Simulation option and/or micro-controller simulation capabilities.

Supplier Product Code
226
Specifications
Assembly Variants for Product Configuration: Yes
Professional PCB Layout: Yes
Layer Stackup Management: Yes
Full Design Rule Management: Yes
Design/Layout Re-use with Project Clips: Yes
Pins In Netlist 1: Unlimited
Shape-based Power Planes 2: Unlimited
Global Shape Based Autorouting: Yes
External Autorouter Interface 3: Yes
Custom Scripted Autorouting: Yes
Command Driven Interactive Autorouting: Yes
Dynamic Teardrops: Yes
3D Board Visualisation: Yes
Automatic Length Matching / Net Tuning: Yes
ODB++ Manufacturing Output: Yes
Gate-Swap Optimizer: Yes
Board Autoplacement: Yes
MCAD Export (STEP/IGES): Yes

What is PCB "Printed Circuit Board" ?
PCB stands for "Printed circuit board". On this board all the components are soldered and interlinked by the copper tracks. The PCB can be a single layer and can go up to many layers as a person want, but most of the software support up to 14 layers.

Most commonly used PCB is a single sided PCB and the components and conductors on different layers of PCB are connected with plated-through holes called vias. PCB is designed in the software and then software file is given to the manufacturer and the rest of the work is all practical and not in the scope of this article. This article just covers how to design a PCB of a specific electronic circuit in software.

Dont forget to read about: Arduino Programming: What is Arduino and How to Program it?
PCB Designing In Ares Capture Proteus.
Software Introduction:
Software which we are going to use in this tutorial is Labcenter electronics release most commonly known as ARES PCB. This is fully professional software. its student version is also available to download free but with limited functionality.

This software support up to 14 layers of PCB and it is highly equipped with all the modern tools which able to make an effective and accurate PCB. We can change the width of tracks, pads according to the application. Designers can design the custom board shape. The Output of this software can have different format selectable by the designer e.g. PCB can be exported in PDF, JPEG and lots of other formats.

The interactive simulations that can be started from Proteus PCB Design are also very helpful, just like the ability to view and edit the properties of every element on the board. The customizations go in depth for each item and there are several viewing options you can use to ease your work.

Besides the schematic capture mode that displays all the devices and their connections, there is another area you might be interested in, namely the 'Source Code' tab where you can make modifications at the most basic level for each element that is part of the loaded project.

Up to now we have discussed about types of PCB's and difference between the types. Now we can discuss about PCB designing software. There are so many PCB designing softwares available. Some are Express PCB, eagle PCB, PCB Elegance, free PCB, open circuit design, zenith PCB and Proteus etc. Apart from remaining Proteus is different. Proteus is design suit and PCB layout designing software. In Proteus we can design any circuit and simulate the circuit and make PCB layout for that circuit.

Proteus is a simulation and design software tool developed by Labcenter Electronics for Electrical
and Electronic circuit design. It also possess 2D CAD drawing feature. It deserves to bear the tagline "From concept to completion".

About Proteus

It is a software suite containing schematic, simulation as well as PCB designing.

ISIS is the software used to draw schematics and simulate the circuits in real time.The simulation allows human access during run time,thus providing real time simulation.
ARES is used for PCB designing.It has the feature of viewing output in 3D view of the designed PCB along with components.
The designer can also develop 2D drawings for the product.
Features

ISIS has wide range of components in its library. It has sources, signal generators, measurement and analysis tools like oscilloscope, voltmeter, ammeter etc., probes for real time monitoring of the parameters of the circuit, switches, displays, loads like motors and lamps, discrete components like resistors, capacitors, inductors, transformers, digital and analog Integrated circuits, semi-conductor switches, relays, microcontrollers, processors, sensors etc.

PCB Design and Layout Software
jojo December 8, 2011 22 Comments


Printed Circuit Board (PCB) layouts are designed with help of PCB drawing software's, commonly known as pcb layout design software. Here we are listing you a collection of free pcb design softwares which are simple, easy to use and available for ready download. PCB design tools fall into many categories based on their development platform, pricing strategies etc. We aim to give you a mixed collection free download softwares, open source pcb design softwares, enterprise level softwares (which requires license). All the softwares listed here contains links to download pages of software websites and you are free to download these tools based on their terms and conditions. So let's begin the list.

Open Source PCB Design Software

Free PCB– is an open source pcb design software released under GNU license, made specifically for Micrososft Windows. Free pcb is a simple, easy to use design tool, whose features include 1 to 16 copper layers, board size upto 60 inches by 60 inches, Footprint libraries and wizard etc. Though Free pcb seems like an easy, hobbyist type tool, it can be used for your basic professional works too.

free pcb layout software

BSch3V – is a basic pcb schematic drawing software, which can carry out your basic needs only. The software is developed for Windows operating system. Though its so basic, we list this pcb software here because of its simple nature so that a lay person can use it very easily and efficiently.

ExpressPCB – is a pcb design tool for the professional which is easy to learn and simple to use. This free cad software comes with two divisions – ExpressSCH for drawing schematics and ExpressPCB for drawing circuit board layouts. This software is compatible for Windows Xp, Vista and 7. Drawing circuit diagram in ExpressPCB is as easy as placing components and connecting them.

ARES offers PCB designing up to 14 inner layers, with surface mount and through hole packages. It is embedded with the foot prints of different category of components like ICs, transistors, headers, connectors and other discrete components. It offers Auto routing and manual routing options to the PCB Designer. The schematic drawn in the ISIS can be directly transferred ARES.

Introduction to Proteus:
Proteus professional is a software combination of ISIS schematic capture program and ARES PCB layout program. This is a powerful and integrated development environment. Tools in this suit are very easy to use and these tools are very useful in education and professional PCB designing. As professional PCB designing software with integrated space based auto router, it provides features such as fully featured schematic capture, highly configurable design rules, interactive SPICE circuit simulator, extensive support for power planes, industry standard CADCAM & ODB++ output and integrated 3D viewer.

Up to know we have discussed about the basics and software description. Now we are entering into the designing section. Run the ISIS professional program by clicking the icon on the desktop, then this splash screen will appear.

Proteus Splash Screen

Next, a work space with interface buttons for designing circuit will appear as shown in figure below. Note that there is a blue rectangular line in the workspace; make sure that whole circuit is designed inside the rectangular space.
Proteus
Next step is selecting the components to our required circuit. Let us take one example is designing of 38 kHz frequency generator by using 555 timer IC. The circuit diagram is shown in below image.

IC 555 circuit

In the above circuit the required components are 555 timer IC, 470? and 22K? resisters, 10K? variable resister, 0.001µf capacitor and one IR LED. So select the components from library. In menu bar library > pick device/ symbol. Then one window will open that shown in below.

The supplied libraries cover a large range of through hole components including all the most common IC, transistor, diode and connector packaging types. We also supply as standard the full IEC libraries and SMT footprints which include all the standard discrete and IC packaging styles. Both the IPC-782 and the IPC-7351 standard surface mount standard libraries are included.
If required, new packages can easily be created directly on the drawing and general 2D drafting features are also supported. A direct import tool for PADS ASCII Layout format allows footprints to be brought in from popular tools such as PCB Library Expert.

Hello friends, today's the last post of this Proteus tutorial. I have tried my best to explain everything but knowledge is limitless so explore this software, play with it and you will know many new things. Today's topic is about the PCB designing in Proteus. When you install Proteus, you have seen that along with ISIS there's also another package named as Proteus ARES. This Proteus ARES is used for PCB designing. You should also check the Arduino UNO PCB Design for Proteus ARES.

In order to design the PCB in Proteus ARES, first you need to make the circuit of that PCB in Proteus ISIS. You can also make PCB directly but I recommend that use Proteus ISIS first, its quite the easy approach as you don't need to do anything in it and the software intelligence helps you throughout the designing. Here's the list of Top 10 PCB Design Software. So let's get started with PCB Designing in Proteus ARES:

PCB DESIGNING IN PROTEUS ARES

PROTUES Virtual System Modelling (VSM)

PROTUES combines advanced schematic capture, mixed mode SPICE simulation, PCB layout and autorouting to make a complete electronic design system
PCB software
The PROTUES product range also includes our revolutionary VSM technology, which allow you to simulate micro-controller based design, complete with all the surrounding electronic.
Product Features

• ISIS Schematic Capture an easy to use yet and extremely powerful tool for entering your design
• PROSPICE Mixed mode SPICE Simulation industry standard SPICE3F5 simulator upgradeable to our unique virtual system modeling technology
• ARES PCB Layout
• Modern Graphical User Interface standardized across all modules
• Runs on Windows 98/ME/2000/XP or Later
• Technical Support direct form the author
• Rated best overall products

Intelligent Schematic Input System (ISIS)

ISIS lies right at the heart of the PROTUES system and is far more than just another schematic package. It has powerful environment to control most aspects of the drawing appearance. whether your requirement is the rapid entry of complex design for simulation & PCB layout, Or the creation of attractive Schematic for publication ISIS is the right tool for the job Product Features

As in this tutorial, I just want to give you an idea of How to design PCB that's why I haven't taken difficult circuit, just a simple PIC basic circuit.
First design your circuit in Proteus ISIS as shown in below figure:

After you got sure that your circuit is perfect and ready for designing, then click on the Tools and then Netlist to ARES as shown below:
After clicking, Proteus ARES will be opened.
Now in Proteus ARES, select the block option from left toolbar and also make sure that you selected Board Edge in the below drop down menu as shown in below figure:

Now make a rectangular block in the workspace, this block is actually the boundary of your PCB.
You can set its proper dimensions and can also re-size it manually using the mouse.

Now select the component option from the left toolbar, it will show all the components used in your circuit.





PCB Supplier Shenzhen, China, PCB Manufacturer, Turnkey services
PCBSINO is the Top 5 PCB manufacturer company in China.
PCBSINO do rapid Prototype within 24 hours. we can make Flexible Print circuit boards and Rigid circuit boards, like FR4, High TG FR4, Rogers 4003, 4350,Al Aluminum metal Core MCPCB, Al2O3 Ceramic,Taconic,Halogen Free material, CEM-3, Fr2, CEM-1, CEM-2, 94VO, Rogers HF material, Polymide,Flexible PCB FPC etc.
we already made many type electronic product for our customer, Our turkey services team can source original components part for your project, senior Electronic engineer will follow each step of the production and do function test in PCB house.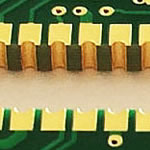 | | | |
| --- | --- | --- |
| Express PCB | | Rigid PCB Rapid Prototype,24 hours |
| Fr4 PCB | | prototype Lower to 15USD ! |
| Rapid Prototype | | Fr4 Rigid PCB Rapid Prototype China, |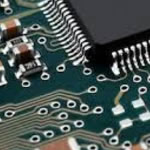 | | | |
| --- | --- | --- |
| Turnkey Services | | Turnkey PCB Assembly Services, |
| Turnkey services | | Print circuit board Manufacturing, Turnkey Services |
| Turnkey Assembly | | Through Hole PCB components wave soldering Assembly |

For furhter information, please feel free to contact us, www.pcbsino.com