easyEDA PCB design & circuit simulator tools
China PCB Manufacturing, Shenzhen PCB Manufacturer, Making Circuit boards
PCB Contract manufacturer, PCB Fabrication, Turnkey assembly services
Buy Print circuit board, customer: /USA/UK/Canada/South Africa...

easyEDA PCB design & circuit simulator tools
easyEDA PCB design & circuit simulator tools
17.easyEDA
An Easier EDA Experience
Do circuit simulation, PCB design, Electronic circuit design online for free.
Try EasyEDA Now
Try EasyEDA Now
Powerful PCB Layout and Simulation Capability
Save design time using massive libraries of schematic components, PCB footprints and packages, spice simulation; models and subckts.



Cool Schematic Capture

Draw schematics quickly using the available libraries on browser. Seamless automatic upgrades.

Clever Spice Circuit Simulator

Verify analog, digital and mixed signal circuits with spice subcircuits and models!

Online PCB Design

With multiple layers, thousands of pads, you could still operate quickly and layout smoothly.

Import PCB and Schematic files

Import your designs from Eagle, Altium, Kicad and LTspice

EasyEDA is a web-based EDA tool suite that enables hardware engineers to design, simulate, share - publicly and privately - and discuss schematics, simulations and printed circuit boards. Other features include the creation of a Bill of Materials, Gerber and pick and place files and documentary outputs in PDF, PNG and SVG formats.
EasyEDA allows the creation and editing of schematic diagrams, SPICE simulation of mixed analogue and digital circuits and the creation and editing of printed circuit board layouts and, optionally, the manufacture of printed circuit boards.[1]
Subscription-free membership is offered for public plus a limited number of private projects. The number of private projects can be increased by contributing high quality public projects, schematic symbols, and PCB footprints and/or by paying a monthly subscription.
Registered users can download Gerber files from the tool free of charge but for a fee, EasyEDA offers a PCB fabrication service. This service is also able to accept Gerber file inputs from third party tools.

EasyEDA - Free Schematic & PCB Design + Simulation Software Review

Schematic capture, circuit simulator and PCB editor.
This is an easier way to create artwork, circuit and PCB in your browser!
With this web app, you can:
1) Cool Schematic Capture.
Draw schematics quickly using the available libraries. Share your work, or import from LTSpice , Altium Designer and Eagle files.
2) Clever Spice Simulation.
Verify analog, digital and mixed signal circuits with spice subcircuits and models. Get the results quickly from our cloud based servers!
3) Powerful PCB Layout
Export your PCB files to Gerber files, or order your PCBs from EasyEDA directly. Hardware design never come out so easy!
4) Export your designs to SVG, image(Png) and Pdf.
5) Lots of examples which will guide you study electronics technolgy.
6) One-click to share your designs and get reviews from your parters.

EasyEDA - Web-Based EDA, schematic capture, spice circuit simulation and PCB layout Online.

Design Your Circuits Online for Free with EasyEDA
By Dilip Raja 2 Comments


Design Electronic Circuits Online with EasyEDA
EasyEDA is a Online PCB design and Simulation Tool. We have already covered this tool in detail in this article EasyEDA for Electronic Circuit Design. Today, we will learn 'How to use EasyEDA' by designing and simulating the Simple 100 watt Inverter Circuit, with the help of Easy EDA. We have also covered the working and demonstration of this circuit here: 12V DC to 220V AC Inverter Circuit

Before going further let's talk a bit about EasyEDA, its Online Software used to Design Schematics for circuits and to Simulate them and also to Design PCB Layout for the same. It's basically a tool that is used to design projects. As told its online software, so one need not to download any application for this, you can simple Sign Up or Login to the website and play along, as you please. As its online tool, that makes its platform independent and can be run on any OS (Windows/Linux/Mac) and Browser (Internet Explorer/ Firefox/ Chrome/ Safari).
As no software is being downloaded, no need to be afraid of malware and virus. Once a project is designed, we need not to worry about misplacing it because it will be stored at EasyEDA website. So we can access the file anytime. With many features being added day by day, the EasyEDA website can be depicted as a promising tool for Electronic Hobbyist and Engineers.

Getting Started with EasyEDA:

First to design the circuit we need to go to EasyEDA website: https://easyeda.com. The website is shown in the figure.



Then hit on LOGIN button to create an account. You can create a new Account on EasyEDA or you can Login with your Google or QQ account. Here we are Login with Google Account:

Login with your Gmail details (assuming you already have a Gmail account), and you will see your name on upper right corner.




Drawing the Schematic using EasyEDA:

After creating the account, click on New Project as shown in above figure to start drawing a new schematic. Once you enter the drawing board pick up all the components that are needed from the libraries. If you cannot find the component, click on MORE LIBRARIES option and then search for your component, as shown below.

Pick all the components from the left panel and draw the schematic as shown in below figure. Click on the desired component to select and again click on the canvas to Drop that component. Right click or Esc button to exit after placing component. Wiring can be simply done by dragging the wire between end points of components, like we do in most of the Circuit drawing softwares like Proteus. Also to change the properties or attributes of any components, just click on that component, and change the attributes from the Right side panel.
Short keys can be found and edited in the Blue gear button at the Top. You can try some 'hand on' by playing with these examples: EasyEDA examples

After the drawing is completed, Save the schematic under your project name so that you can do the simulation.

EasyEDA – Free Electronics Circuit & PCB Design + Simulation Software Review

Dejan Nedelkovski June 24, 2016 Miscellaneous1


In this article will take a look at the EasyEDA free online software for creating circuit schematics, designing PCBs as well as simulating electronics circuits. You can watch the video or read the written article below.



As an example we will create a typical circuit schematic of an audio amplifier.

LM386 Audio Amplifier Circuit Schematics

So, once we create a free account and login we are ready to create our first project. After we click the "new Schematics" button a blank work area will appear and we can start adding components. The components are located on the left side of the screen and the EasyEDA library has most of the basic electronics components. For this example we need few resistors and capacitors, a potentiometer and a LM386 Audio Amplifier IC which actually isn't included in the EasyEDA library.

EasyEDA Interface

However, this is not problem because we can either create our own symbols for it or using the design sharing concept of EasyEDA we can find the component online. This sharing concept is quite good and it allows users to find particular components, as well as complete circuit schematics of various electronics system which have previously been shared by other users.

EasysEDA Sharing Concept


Nevertheless, once we got all the components and set their particular values, using the wiring tool we will connect all the components and complete the circuit schematic. At this point using the "Export" feature we can export the circuit schematic as an image, pdf or svg file.
EasysEDA Export Feature

EasyEDA PCB Design

Next let's take a look at the process of making a PCB out of this circuit schematics. For that we just have to click the "Convert Project to PCB" button and we will enter into the PCB design work area. The components are automatically loaded, as well as the board layout.

The two most important aspects considered in hardware design and manufacture are time and cost. Normally, when designing a product, you will want to get it to the market in the shortest time possible and at the cheapest cost. One way of ensuring this is by using a simple PCB design tool such as EasyEDA.
What is EasyEDA
EasyEDA is an online-based PCB design tool. It allows you to design your schematics and PCB without having to download and install any software on your computer. You get to work on your designs online using a web browser.

EASYEDA GIVES MAKERS PCB LAYOUT IN A BROWSER
SONIC — JUNE 25, 2014
Hackers and makers are always up to some crazy things. After almost four years trying to simplify the design flow of building electronics stuff, a small team of hackers launched a free, zero-install, web based EDA tool suite, integrating powerful schematic capture, mixed-mode circuit simulation and PCB layout in a seamless cross-platform browser environment, for electronic engineers, educators, students and hobbyists.

esaydea-1

Description
An Easier EDA Experience
https://easyeda.com
Do schematic capture, Spice simulation, PCB Layout online for free, then order high quality PCBs.
EasyEDA: the one stop design shop for your electronics projects.

Schematic Design and PCB Layout Software Web Site
Categories
Features
Web based EDA - EasyEDA is a free, zero-install, Web and cloud-based EDA tool suite, integrating powerful schematic capture, mixed-mode circuit simulation and PCB layout in a seamless cross-platform browser environment, for electronic engineers, educators, students and hobbyists.
Easy to use - Just click-to-pick and click-to-place symbols and footprints from an extensive library and user defined hotkeys will help you to design quickly.
Publish and Share Easily - With a single click, EasyEDA gives you a URL to share your designs. You can also easily embed your image into your wikis, blogs and hosted office applications.
Open standard JSON files - Share designs via highly compressible JSON files and, using any text editor, create and edit symbols, footprints - even whole designs - on and offline.
Importing - Import your old designs from Eagle, Altium Designer, Kicad and LTspice - including simulations and third party spice models - to web based EasyEDA.
Exporting - Save your schematics, circuits, PCB and spice simulation results in .PNG or .SVG formats and enhance your word documents, presentations, spreadsheets and web pages by adding your designs directly into your files. Export and save your designs as PDF files.
Order low cost PCBs - which will surprise you most: the low cost, the high quality or the ease with which you can click-to-order your PCBs directly from EasyEDA.

Introduction
Using a simple, three transistor clamp circuit as an example, this article introduces the features of EasyEDA and gives an overview of how to use it to create a schematic, run a simple simulation on it then lay out and order the PCB. All without leaving the tool.
For a more in depth look at the many features and functions of this very versatile EDA tool, we recommended that you have a look at the EasyEDA Tutorial and some of the many example circuits on the site.

What is EasyEDA?
EasyEDA is a new, free, web based EDA tool.
There's no need to install any software. Just open EasyEDA in any HTML5 capable, standards compliant web browser[1].
EasyEDA provides:
● Schematic capture
● Schematic Design Manager
● ngpice-based simulation
● Simulation WaveForm viewer
● PCB layout
● PCB Design Manager
● PCB Design Rule Checking
● Export
○ PCB netlist in
■ Protel
■ Kicad
■ PADS
formats
○ Spice netlist
○ Simulation data
○ Schematics, symbols, PCBs and footprint in JSON format
○ All drawings as images in
■ pdf
■ image
■ SVG
formats
● Creation of Bill of Materials (BoM) reports
● Import
○ Altium/ProtelDXP Ascii Schematic/PCB
○ Eagle Schematic/PCB/libs
○ LTspice Schematic/symbols (may require editing for ngspice compatibility)
○ Kicad libs/modules (footprint libraries)
○ Spice models and subcircuits
● Symbol creation and editing
● Hierarchical schematics (passive drawings and active simulation schematics)
● Spice subcircuit creation
● PCB footprint creation and editing
● Schematic symbol, spice model and PCB footprint library management
● Online sharing of - and collaborative working on - schematics, simulations, PCB layouts, designs and projects
● Very low cost PCB for projects developed in the tool (but with no user lock-in to EasyEDA: Gerbers can be downloaded and sent to any PCB supplier)

A first look at the EasyEDA Editor page
The first time visitor to the EasyEDA Editor page is taken through a one-time short guided tour of the essential features of the tool. It is well worth spending a minute or two going through this and observing some of the drop-down menus that can still be activated under the buttons highlighted during the tour to get the hang of some of the many functions that are common across all the Schematic, Symbol Lib, Spice Symbol, Spice Subckt, Simulation, PCB Layout and PCB Lib Creation canvasses of the tool.
Almost all the features of EasyEDA can be used, even without signing up for an account, by saving files in Anonymous mode. Files can then be reopened and edited simply by pasting their urls back into the browser.
To use the more powerful file management and sharing features however the user needs to register for an EasyEDA account from the simple Create an account dialogue accessed from the Log in button:

Sounds interesting? Well, why not check out http://easyeda.com/editor? Please be patient on your first visit though: because EasyEDA includes a large component library, you need to give it 5 seconds to load the editor. After that though it only takes a second to open it again on later visits.

I bought a proto board and stencil. Arrived in good time, both looked GREAT. I like their Gerber viewer. Pricing was good. Decided that I had my new go-to proto board supplier.

Then--I had a bad shape on the board--that is why I do quick turn protos. Fixed it, set out to order the second pass. Disaster--so it turned out. I uploaded the OLD files, not the corrected one. Saw it immediately. How to fix? There is NO way to cancel or edit an order. NO way to upload new files. Sent (within two minutes) an email to support with the new files. No response, no way to talk to anyone. Sent the same email to every email address I could find over the next day or so.
Three days later, I get an email saying "boards are in production, you will have to buy new ones."

I did buy new ones--from my old, tried and true vendor.

I would give them five stars for performance, but there is no excuse for three days response. My tried and true vendor has a chat line. I solved a similar problem on-line in five minutes.

Five for product, one for support. Frankly, I think some level of support is more important than product--there are a lot of places out there that can fab a simple two layer board. Net--two stars

"From a few early adopters giving the tools a serious shakedown, over 1,500 users have now joined EasyEDA – with many more using EasyEDA in Anonymous Mode – to produce a total of more than 10,000 designs from which, so far, 12 designs have been completed with PCB orders from us. All of these users have told us they are satisfied both with the software and with the high quality of the PCBs"says founding member, Dillon He.

Seeedstudio is also proud of this, because all of the PCBs are fabricated by Seeedstudio Fusion PCB service. There are lots of newbie makers who don't know how to create the correct set of Gerber files in some of the more established EDA tools. In EasyEDA, you just don't need to know anything about how to do this because, when you complete your PCB layout, just click the esaydea-2button, fill in your address and a few other details and once you accept the email quote that you'll receive and make your payment, you will get your PCBs a few days later. If you want to order PCBs from any other PCB manufacturer, you just need to click the Gerber button esaydea-3 to download a zipped archive of the Gerber files and email them to your chosen supplier.

If you have used a PC-based PCB design tool before and enjoyed its vast array of features, you may wonder if a web-based design tool matches up to it. Well, surprisingly enough it does. There are many things about EasyEDA that make it the perfect tool for your PCB design needs. Let's have a look at some of them.

Web-Based
EasyEDA is online-based. This feature gives it several advantages over the traditional PC-based design tools. For instance, the software is usually hosted on servers that are directly managed by the EasyEDA Company, so any software updates are done automatically. This ensures that you have access to the latest features all the time.

Access to your projects is not limited to one computer only. Your projects will be stored in the cloud, so you can access them from any device that has a web browser. This way you can work on your projects from any place, thus increasing your efficiency and reducing the time it takes to finish designing your PCB.

Simulating the Circuit in EasyEDA:

After saving the circuit, click on "Green Button" on top of screen for Simulation and choose "Run the document".

After that you have to configure the simulation you want to run. As shown in below figure, you have five type of simulation.

For now we will stick with transient, as told before we are designing inverter circuit here, the AC output provided by the inverter is to drive home appliances. For that to happen, the inverter circuit should be operated at 50Hz frequency as it is the AC line frequency. We will choose the appropriate START and STOP TIME for the simulation graph to be understandable.
Once the simulation completes you can see the graph at the chosen terminal. The terminal should be chosen by bringing the probe to that point. You can select the probe as shown below; drag it to the point where you want to see the graph.






PCB Supplier Shenzhen, China, PCB Manufacturer, Turnkey services
PCBSINO is the Top 5 PCB manufacturer company in China.
PCBSINO do rapid Prototype within 24 hours. we can make Flexible Print circuit boards and Rigid circuit boards, like FR4, High TG FR4, Rogers 4003, 4350,Al Aluminum metal Core MCPCB, Al2O3 Ceramic,Taconic,Halogen Free material, CEM-3, Fr2, CEM-1, CEM-2, 94VO, Rogers HF material, Polymide,Flexible PCB FPC etc.
we already made many type electronic product for our customer, Our turkey services team can source original components part for your project, senior Electronic engineer will follow each step of the production and do function test in PCB house.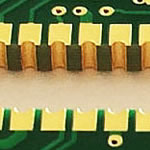 | | | |
| --- | --- | --- |
| Express PCB | | Rigid PCB Rapid Prototype,24 hours |
| Fr4 PCB | | prototype Lower to 15USD ! |
| Rapid Prototype | | Fr4 Rigid PCB Rapid Prototype China, |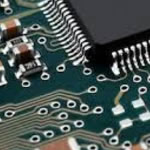 | | | |
| --- | --- | --- |
| Turnkey Services | | Turnkey PCB Assembly Services, |
| Turnkey services | | Print circuit board Manufacturing, Turnkey Services |
| Turnkey Assembly | | Through Hole PCB components wave soldering Assembly |

For furhter information, please feel free to contact us, www.pcbsino.com