DesignSpark PCB is a free electronics design software
China PCB Manufacturing, Shenzhen PCB Manufacturer, Making Circuit boards
PCB Contract manufacturer, PCB Fabrication, Turnkey assembly services
Buy Print circuit board, customer: /USA/UK/Canada/South Africa...

DesignSpark PCB is a free electronics design software
DesignSpark PCB is a free electronics design software
DesignSpark PCB is a free electronics design software
DesignSpark Software


Mechanical Software

Design and make things in 3D like never before. DesignSpark Mechanical is a free mechanical CAD software, which enables users to rapidly prototype or reverse engineer any physical object.
Read more


Electrical Software

DesignSpark Electrical is our free electrical CAD software. This is a bespoke electrical CAD solution for engineering professionals looking to save time and create error-free designs.
Read more

Let's look at the top five reasons why you should try DesignSpark Mechanical.
Number 5
You don't have to be a CAD expert to use DesignSpark Mechanical. DesignSpark Mechanical's powerful and intuitivegesture-based modelling lets even the most inexperienced user create complex geometry from scratch. With our tools, you'll be an expert in seconds.
Ever struggle editing features in a CAD model, or have to wait for your CAD team to make simple edits for you? DesignSpark Mechanical's direct modelling technology eliminates this bottleneck by allowing you to make edits in seconds without relying on your CAD team to make those edits for you.
Number 4

In my previous column, I talked about DesignSpark Mechanical, an industrial strength, highly intuitive 3D design and visualization platform that Allied Electronics and RS Components are offering for free. Who are these heroes, and why are they being so magnanimous and munificent?

If you come from America, you are probably aware of Allied Electronics, but RS Components may not ring a bell. If you hail from Europe or Asia, you've almost undoubtedly run across RS Components, but Allied Electronics may be unknown to you.

Let's take this from the top. Somewhere in the clouds, we have a company known as Electrocomponents PLC. This company boasts more than $2 billion of annual revenue, more than 1 million customers, and operations in more than 30 countries. The two main brands in the Electrocomponents empire are Allied Electronics and RS Components.


Founded in 1928, Allied Electronics distributes products from more than 300 suppliers across North America. RS Components, founded in 1937, distributes products from more than 2,500 suppliers across Europe and the Asia-Pacific region. I cannot tell you how many happy hours I spent rooting through the RS Components catalogue when I was a young engineer in England in the 1980s. Of course, this would have been a print catalogue, because the Internet as we've grown to know and love it wasn't around at that time.

Historically, Allied Electronics tended to be known more for the electrical and electromechanical parts used by machine designers and builders in industrial automation and control applications. RS Components was traditionally associated with electronic components. However, both companies have evolved over the years, and any distinctions between their areas of focus have become increasingly blurred. I now tend to think of these companies as two facets of the same global entity, but we digress.

In 2010, Allied and RS launched an engineering community called DesignSpark, which has grown rapidly and now has more than 250,000 members. Its stated mission is to provide engineering resources and tools and technical support (via forums). Of course, DesignSpark also is helping Allied and RS sell more components, but if that's a byproduct of making engineers' lives easier, I have no problem with this whatsoever.

Bridge the gap between electronic and mechanical design with DesignSpark Mechanical. You can import your circuit files from EDA tools like DesignSpark PCB. This allows you to modify or build an enclosure around your electronic design.
Number 3
Why model existing parts from scratch? DesignSpark Mechanical lets you import off-the-shelf parts from RS Components' and Allied Electronics' online 3D libraries. Simply import existing models from thousands of parts and position as required.
No one likes duplicating work which is why DesignSpark Mechanical reads in the purchasing data from parts downloaded from the RS and Allied libraries to auto-populate a BoM. Close the loop online to get a quote in seconds

PCB Software

DesignSpark PCB is the world's most accessible and comprehensive, full function, free electronics PCB design software, turning your circuit ideas into testable boards, faster.
Read more


Obsolescence Manager

A free engineering resource specifically built to proactively manage component obsolescence risk across the RS range, providing alternative solutions to problem components

DesignSpark PCB is a free electronics design software, (EDA software is a sub-class of computer-aided design (CAD) software.) Although there is no charge for the software, the user must register with the website to unlock the program and it displays advertisements which must be acknowledged before the user can begin working.

Background
DesignSpark Mechanical is based on the SpaceClaim Engineer application and is the product of a collaboration between RS Components and SpaceClaim Corporation. An introductory brochure is available here as an interactive PDF. The goal to offer a free 3D CAD software with many features of high-end software is to engage with those who perhaps do not require or who cannot afford premium branded 3D CAD software, such as Engineering Students or small businesses. Add-on upgrade modules can be purchased later if required to release even more potential from this free 3D CAD software, making it on-par with many expensive high-end design software systems.
Rapid prototyping

DesignSpark Design Rule Check

Save the Technology Files

Before you save our Technology files, you need to find the folder where DesignSpark will look for them by checking the Preferences tab under Settings.

In this case, it's C:\Users\Public\Documents\DesignSpark PCB 7.1\Technology\, so save both of these design rules files to that folder:

oshpark 2layer dru.ptf oshpark 4layer dru.ptf
Find location of Technology folder.
Find location of Technology folder.

Load the Technology File for your PCB Design

When you've created and filled out your schematic, the next step is to create the PCB Design. File > New brings up the New Design dialog.

New Design dialog.
New Design dialog.

Select PCB Design and Add to Open Project.

New PCB Wizard.
New PCB Wizard.

Follow the dialogs and select the OSH Park 2 or 4 layer Technology file.

Select Use the Layers from Chosen Technology File

Run the Design Rules Check

After you've created your PCB layout, you'll want to run the actual check.

DesignSpark Mechanical supports the idea of Rapid Prototyping through SpaceClaim's 3D direct modelling methodology using the Pull, Move, Fill and Combine tools that allow a user to interact with digital 3D objects like modelling with clay, all available in the free 3D CAD version.
3D CAD library
3D models for more than 45'000 products from the RS catalog are available for download within the software[1]
Add-on modules

Installation

Design Spark is a free PCB design software available for download here http://www.rs-online.com/designspark/electronics/eng/page/designspark-pcb-home-page

Download and install the Design Spark software (Windows based), then follow the instructions below to view, modify, etc.

The OpenBCI board suite uses many custom components that we've designed in Design Spark. In order to use the design files to their fullest extent, you must add the files contained in the Design Spark Libraries folder to the following location:

Users\Public\Documents\DesignSpark PCB 7.0\Library\User
Then, fire up Design Spark! If this is your first time running Design Spark, you will need to enable the Library folder first thing. When Design Spark opens, open the Libraries pane by clicking File, Libraries (Cntrl+L). When it opens, click on the Folders tab and select

What is the Difference Between DesignSpark Mechanical and SpaceClaim Engineer?

SpaceClaim* partnered with RS Components to bring you DesignSpark Mechanical, a free and powerful design tool combining SpaceClaim's industry-leading 3D modeling technology with a digital parts library containing millions of products from RS Components and Allied Electronics.
If you are a DesignSpark Mechanical user, you may find that you wish to go beyond the intended use of the software. With SpaceClaim Engineer, not only do you get the intuitive and fast "Pull, Move, Fill, Combine" interface that makes DesignSpark Mechanical so easy to use, but also you can import, export, and edit additional formats. Below is a breakdown of the differences between DesignSpark Mechanical and SpaceClaim Engineer:


For discussions around technologies,
please visit Questions on the main DesignSpark site

Paid add-on modules are available and provide functionality for the free 3D CAD DesignSpark Mechanical software, such as full support of two popular 3D file formats (Export and import file type: STEP & IGES) and an associative drawing environment, adding many functions such as Threading, GD&T, Annotations and more.[2][3]
See also[edit]
Comparison of 3D computer graphics software
Comparison of computer-aided design editors

Practical PCB Design using DesignSpark PCB
Mike Hibbett, embedded systems specialist & author provides an independent review & explanation of using DesignSpark PCB package for designing printed circuit boards.

DesignSpark PCB is RS Components' PCB design tool, part of a suite of applications intended to support rapid prototyping across both mechanical and electronics design.

DesignSpark PCB was released in 2010 following a partnership with Number One Systems, the creators of the Easy-PC CAD program (which unsurprisingly shares a number of similarities with DesignSpark PCB.)

RS Components has built up a thriving on-line community, with great tutorials and a lot of activity - not surprising, as RS is a well-known and respected worldwide organisation, and has put some effort into publicising the package.

The tool is provided free of charge, even for commercial use.

DesignSpark PCB basics
Being free, the engineer is not hampered by tightly controlled licence conditions, limiting the number of PCs to which the program can be installed. It does, however, require a connection to the Internet, which can be annoying, and caught the author out once while writing this review.

Despite being free RS claims it to be a full, professional program enabling the creation of multiple schematic pages, an unlimited PCB area and manufacturing data generation. What's going to be interesting, however, is how easy it is to learn. The author has used several CAD packages over the years, is not a professional PCB designer, and has not used this application before.

We are going to look at using Design Spark PCB to create a simple USB interface for foot operated switch, enabling a tap of the foot to trigger a series of keyboard commands, to an EPROM programmer application in our case. We will ignore the software design, although consideration is given for ease of development when choosing the microcontroller.

Let's roll a few requirements, and make some design decisions to simplify the design.

We want two inputs that will connect to momentary push to make switches. At the other end, we provide a type B USB socket for connection to a PC. We will select a microcontroller that is available in a DIL package, has a good free USB stack, and a free software development tool chain. We will use USB Full Speed mode since this has a very low data rate (12Mb/s), which will not require any special high frequency PCB tracking.

Our favourite microcontroller for this kind of work is Microchip's PIC18F2550-I/SP. It is supported by a great development IDE, free USB stack, and compiler.

The whole design will utilise through-hole components. We only need to manufacture a few boards and we don't anticipate a complex design, so soldering the components by hand will not be an issue. We save on the cost of a solder stencil and should be able to get the boards quicker (or even etch them in-house.)

The foot switch - not really relevant to the design of the PCB - was quickly located on the RS website through a search for "foot switch". We are going to provision the board with two inputs, one for each switch.

Installation
The installation application can be downloaded from the RS website at http://www.rs-online.com/designspark/electronics/

Only modern Windows OSs are supported; if you use Linux or MAC, you will need to run it with Wine or in a Windows virtual machine. Installation was straightforward (once we discovered you have to run the installer in Administrator mode,) but to complete the process 'activation' was required. This involved registering an account on the DesignSpark forum, and supplying a valid email address. RS is transparent about sending "appropriate marketing material" to your email address. It's very low volume, however.

DesignSpark PCB in use
On running DesignSpark for the first time we are presented with a Start page showing a few adverts. There is no design canvas visible, but this is reasonable, as we should really be setting up a project at this stage. Sure enough, selecting File->New brings up a dialog and we can enter the name for the project, and then create a schematic. At this point we have a dialog as shown in Figure 1. Specialised components can be discovered through ModelSource, an on-line database of selected RS components, or picked from a library of generic devices.

Starting schematic capture in DesignSpark PCB

Figure 1: Starting schematic capture, loading a microcontroller from ModelSource. Inset: All manner of files can be included in the project; here, we have a photograph of the original notebook design attached as a jpeg file

Our initial schematic design was sketched out in a logbook and then photographed, downloaded to the PC and imported as a support design file. In this manner all of your notes can be kept with your CAD design in a single project. Creating the schematic - remember, this was our first experience with DesignSpark - was straightforward and took 30 minutes. We even dropped in a few extra I/O pins on headers for future proofing. You can see the results in Figure 2.




PCB Supplier Shenzhen, China, PCB Manufacturer, Turnkey services
PCBSINO is the Top 5 PCB manufacturer company in China.
PCBSINO do rapid Prototype within 24 hours. we can make Flexible Print circuit boards and Rigid circuit boards, like FR4, High TG FR4, Rogers 4003, 4350,Al Aluminum metal Core MCPCB, Al2O3 Ceramic,Taconic,Halogen Free material, CEM-3, Fr2, CEM-1, CEM-2, 94VO, Rogers HF material, Polymide,Flexible PCB FPC etc.
we already made many type electronic product for our customer, Our turkey services team can source original components part for your project, senior Electronic engineer will follow each step of the production and do function test in PCB house.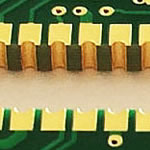 | | | |
| --- | --- | --- |
| Express PCB | | Rigid PCB Rapid Prototype,24 hours |
| Fr4 PCB | | prototype Lower to 15USD ! |
| Rapid Prototype | | Fr4 Rigid PCB Rapid Prototype China, |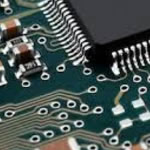 | | | |
| --- | --- | --- |
| Turnkey Services | | Turnkey PCB Assembly Services, |
| Turnkey services | | Print circuit board Manufacturing, Turnkey Services |
| Turnkey Assembly | | Through Hole PCB components wave soldering Assembly |

For furhter information, please feel free to contact us, www.pcbsino.com