RF- and Microwave Circuit - Simulation using Ansoft Designer SV
China PCB Manufacturing, Shenzhen PCB Manufacturer, Making Circuit boards
PCB Contract manufacturer, PCB Fabrication, Turnkey assembly services
Buy Print circuit board, customer: /USA/UK/Canada/South Africa...

PCB Supplier Shenzhen, China, PCB Manufacturer, Turnkey services
PCBSINO is the Top 5 PCB manufacturer company in China.
PCBSINO do rapid Prototype within 24 hours. we can make Flexible Print circuit boards and Rigid circuit boards, like FR4, High TG FR4, Rogers 4003, 4350,Al Aluminum metal Core MCPCB, Al2O3 Ceramic,Taconic,Halogen Free material, CEM-3, Fr2, CEM-1, CEM-2, 94VO, Rogers HF material, Polymide,Flexible PCB FPC etc.
we already made many type electronic product for our customer, Our turkey services team can source original components part for your project, senior Electronic engineer will follow each step of the production and do function test in PCB house.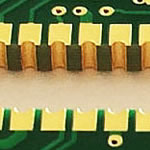 | | | |
| --- | --- | --- |
| Express PCB | | Rigid PCB Rapid Prototype,24 hours |
| Fr4 PCB | | prototype Lower to 15USD ! |
| Rapid Prototype | | Fr4 Rigid PCB Rapid Prototype China, |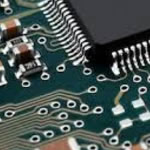 | | | |
| --- | --- | --- |
| Turnkey Services | | Turnkey PCB Assembly Services, |
| Turnkey services | | Print circuit board Manufacturing, Turnkey Services |
| Turnkey Assembly | | Through Hole PCB components wave soldering Assembly |
RF- and Microwave Circuit - Simulation using Ansoft Designer SV
RF- and Microwave Circuit - Simulation using Ansoft Designer SV
RF- and Microwave Circuit - Simulation using Ansoft Designer SV
ANSYS Releases Ansoft Designer 6.0 with Solver on Demand Technology Integrating HFSS and HSPICE
Released : 29 Jul 2010

New Technology Creates "Best Practice" for Signal- and Power-Integrity Analysis

PITTSBURGH--(BUSINESS WIRE)-- With Ansoft Designer(R) 6.0's new Solver on Demand(R) technology from ANSYS(R) (NASDAQ: ANSS), electronic design engineers can now quickly and accurately analyze signal-integrity, power-integrity and electromagnetic interference (EMI) problems from a single schematic- and layout-based environment. Ansoft Designer 6.0 enables high-speed electronics and RF/microwave designers to access industry-leading field and circuit simulation tools while designing electronic packages and printed circuit boards (PCBs) -- early in the design cycle before manufacturing costs are incurred.

Component Library for ANSYS Designer & Nexxim (2017.05 Ver.3.3)

ANSYS Designer is an integrated simulation environment which includes high frequency circuit, system and electromagnetic field analyses. We have developed a component library for ANSYS Designer including S-parameters and equivalent circuits of capacitors, inductors and ferrite chip beads.

Solver on Demand technology integrates HFSS(TM), industry-leading 3-D electromagnetic field simulation software from ANSYS, and HSPICE(R), the gold-standard integrated circuit simulation tool from Synopsys (NASDAQ: SNPS), within the Ansoft Designer 6.0 design platform. The resulting benchmark design flow offers the ability to predict how high-frequency electromagnetic components affect the integrated circuits. The design platform brings the power of HFSS 3-D modeling to the layout and allows it to be combined with encrypted HSPICE models, improving engineering productivity, reducing development costs and optimizing product performance.

"High-quality simulations are essential for streamlining Epson's design process," said Minoru Kobayashi, general manager of Epson's Imaging Products Information Service and Support Department. The Japan-based electronics firm was among those that conducted beta testing on the product. "By using Ansoft Designer 6.0, we are able to easily and effectively use encrypted HSPICE models provided by semiconductor vendors, improve the accuracy of waveform analysis by including electromagnetic simulation and, thanks to the ability to integrate simulations with HSPICE, eliminate the need to run multiple simulations."

Electromagnetic field simulation can be a challenge for electrical engineers due to the requirements of 3-D modeling, port setup and boundary conditions. That challenge has been addressed by building HFSS directly into Ansoft Designer 6.0. Models of RFIC layout, IC packages and printed circuit boards from Cadence Design Systems, Mentor Graphics and Zuken can be imported directly to Ansoft Designer and solved in HFSS without any further setup. The package layout can be parameterized to compute tuning and sensitivity to understand impedance variations due to process.

ANSYS Releases Ansoft Designer 6.0
Posted by: DE Editors in New Products, News, Simulate July 30, 2010

Ansys Ansoft Designer

Ansoft Designer is an integrated schematic and design management front-end for the HFSS, Q3D Extractor and SIwave simulation technologies. It is the foundation for a design flow that allows users to model and simulate analogue, RF, and mixed-signal applications and perform signal-integrity analysis and system verification of IC/package/board designs.
The software includes schematic capture and layout editing, netlist generation and data visualization and analysis tools

Share
Tweet
Share
Mail
Share
By DE Editors

With Ansoft Designer 6.0's new Solver on Demand technology from ANSYS, electronic design engineers can now analyze signal-integrity, power-integrity and electromagnetic interference (EMI) problems from a single schematic- and layout-based environment.
Ansoft Designer 6.0 enables high-speed electronics and RF/microwave designers to access field and circuit simulation tools while designing electronic packages and printed circuit boards (PCBs) — early in the design cycle before manufacturing costs are incurred.
Solver on Demand technology integrates HFSS, 3D electromagnetic field simulation software from ANSYS, and HSPICE, an integrated circuit simulation tool from Synopsys, within the Ansoft Designer 6.0 design platform. The resulting benchmark design flow offers the ability to predict how high-frequency electromagnetic components affect the integrated circuits.

Linear RF- and Microwave-Circuit Simulation using Ansoft Designer SV



"Ansoft Designer SV" is a limited, but free version of the famous Designer for education purposes. It is well known since 2 years, but You do not find a lot of teaching material for it's usage. But this shall change with this tutorial, because the teaching follows a well known princicple: as many as possible projects and circuit examples will help the user or beginner to gain experience as quickly as possible.
So please do not hesitate to start, but never ignore any chapter: in this case You will miss important informations when tackling the next tasks. And if You are interested in special items: at the beginning of every project You can find the intended "teaching goals". So have fun with modern microwave CAD!

Here you can download the tutorial as pdf file


Caution: since June 2010 the software is no longer available from the Internet or the Ansoft homepage. If you anyway want to work with: Here you can download the necessary DesignerSV050610.exe file (caution: 113MB..)

ANSYS Releases Ansoft Designer with Nexxim 5.0 Software

ECE Technical Services Ansoft Software
High Performance Electronic Design Tools
Ansoft Designer
Ansoft Designer� is an integrated schematic and design management front-end for Ansoft's best-in-class simulation technologies, Nexxim�, HFSS�, Q3D Extractor�, and SIwave�. Ansoft Designer is the foundation for a highly accurate design flow that allows users to precisely model and simulate complex analog, RF, and mixed-signal applications and perform signal-integrity analysis and system verification of high-performance IC/package/board designs. This flexible, easy-to-use software includes schematic and layout capture, netlist generation, a planar electromagnetic solver (Method of Moments), and sophisticated data visualization and analysis tools.
HFSS
HFSS Heading 3D Full-wave Electromagnetic Field Simulation HFSS� is the industry-standard software for S-parameter, Full-Wave SPICE� extraction, and 3D electromagnetic field simulation of high-frequency and high-speed components. Engineers rely on the accuracy, capacity, and performance of HFSS to design on-chip embedded passives, IC packages, PCB interconnects, antennas, RF/microwave components, and biomedical devices.
Nexxim
Nexxim�, Ansoft's circuit simulation and analysis software, delivers high-performance, high-capacity, transistor-level simulation for complex RF/analog/mixed-signal IC design and verification.
The software provides the transistor-level accuracy required to simulate sensitive analog and wireless front-end circuits and the robustness and capacity to address the diversity and complexity of modern mixed-signal integrated circuit designs.
Q3D Extractor
Q3D Extractor� is the premier 3D parasitic extraction software tool for engineers designing multi-layer boards, complex IC packages and 3D on-chip passive components. Q3D Extractor efficiently performs the 3D and 2D electromagnetic-field simulation required for the extraction of RLCG parameters from an interconnect structure and automatically generates an equivalent SPICE sub-circuit model. These highly accurate models can then be used to perform signal integrity analysis to study EM phenomena, such as crosstalk, ground bounce, interconnect delays, and ringing, and to understand the performance of high-speed electronic designs.

Advancements Deliver Unparalleled Simulation Technology for Signal Integrity Analysis and RF/Microwave Design

December 02, 2009 07:25 AM Eastern Standard Time
SOUTHPOINTE, Pa.--(BUSINESS WIRE)--ANSYS, Inc. (NASDAQ: ANSS), a global innovator of simulation software and technologies designed to optimize product development processes, today announced its Ansoft Designer® 5.0 and Nexxim® 5.0 products. This engineering simulation platform and integrated technology supports Simulation Driven Product Development™ of electronic products. Powerful new features have been added to these latest versions that compress the electronic design and analysis cycle. For example, links with ANSYS® DesignXplorer™ software enable design of experiments, sensitivity studies and six-sigma design. Additionally, a distributed-solve high-performance computing (HPC) capability has been added that allows engineers to analyze process variations within a full signal integrity (SI) analysis across a network of computers. For radio frequency (RF) and microwave design, Ansoft Designer 5.0 with Nexxim 5.0 feature a new system simulation engine that allows engineers to simulate entire wireless systems while linking to highly accurate transistor and electromagnetic models.

Ansoft Designer/Nexxim Version 5.0
February 1, 2010 Ansoft Corp., Pittsburgh, PA No Comments


Ansoft Designer was introduced to the RF/microwave industry when "The New World of Communications Design Software" appeared as a cover feature in Microwave Journal back in March 2001 (see Figure 1). Ansoft, now a division of ANSYS Inc., had developed a new design environment from the ground up, to integrate what had been separate circuit, system and planar EM simulation products. The product addressed high frequency design by offering a hierarchical approach to simulating complex distributed networks directly within the context of a circuit (including nonlinear devices, i.e. transistors and diodes) and/or system-level (behavioral models) analysis.

Related Resources

"In the electronics industry, driving product development with engineering simulation is a key strategy to develop more innovative products, to lower development and manufacturing costs, and to accelerate time to market"
Tweet this
The Ansoft Designer 5.0 and Nexxim 5.0 suite also offers new product packaging that customizes and streamlines Ansoft Designer and Nexxim simulation technology into application-specific software tools for engineers focused on signal integrity analysis or RF and microwave design. The new packages, named DesignerSI™ and DesignerRF™, integrate technology from Ansoft Designer and Nexxim into application-specific engineering platforms that are easy to use and straightforward to acquire.

The DesignerSI package includes the Ansoft Designer integrated schematic capture and layout graphical user interface (GUI), 2-D quasi-static field solver and the Nexxim circuit simulation technology (transient, fast convolution, statistical, and IBIS-AMI). DesignerRF includes the Ansoft Designer desktop, 3-D planar electromagnetic field solver, RF system simulation tool, design synthesis tools, circuit simulation, powered by Nexxim (linear and nonlinear frequency domain). Both packages include a powerful design management front end for the Ansoft best-in-class electromagnetic field simulation technologies HFSS™, Q3D Extractor® and SIwave™ software.

Contents

Page 4 / Project 1
Design of a 100 MHz Chebyshev Lowpass Filter (series inductor and parallel capacitor version)
Education goal:
opening of a and working with a project.
Successfully working with the Filter Designer Tool.

Page 7 / Project 2
Impedance Matching using a Lambda / 4 -Microstrip-Line (on a FR4- board)
Education goals:
a) Working with Circuit Design Projects
b) Usage of Microstrip Lines, Microwave Ports and lumped components
c) Correct Working with the Microstrip Calculator
d) Preparation and Execution of Simulations
e) Showing the results in the Smithchart or as a Rectangular Plot
f) Using Data Markers in the result plot

Page 17 / Project 3:
Impedance Matching using a Lambda / 4 -Microstrip-Line (with a not in the proposal window listed substrate) Education goal:
Using any substrate for the board

Page 21/Project 4:
Impedance Matching using a Lambda / 4 - Line (= Grounded Coplanar Waveguide)
Education goal:
Usage of other Line Types and other substrates





For furhter information, please feel free to contact us, www.pcbsino.com